Egyptian forces on Sunday (August 30th) announced they had killed 77 "terrorists" during security operations in North Sinai, and destroyed many of their weapons caches and the hideouts they used.
The security operations took place between July 22nd and August 30th in the peninsula, where Egyptian forces have been battling the "Islamic State of Iraq and Syria" (ISIS).
Egyptian forces "destroyed 317 hideouts, shelters and explosives caches in North Sinai used by terrorists as shelters and for storing weapons and ammunition", military spokesman Col. Tamer al-Refaie said in a statement.
"Ten four-wheel drive vehicles used in carrying out terrorist operations also were targeted and destroyed," he said.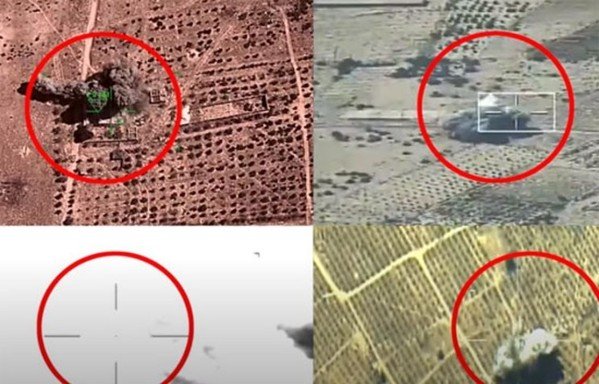 "Seventy-three terrorists were killed in the security operations, and four other highly dangerous terrorists who had automatic rifles and an explosives vest in their possession also were killed," he added.
"A militant was wounded and transferred to a military hospital for treatment," he said, where "he is still under questioning".
Seven soldiers were killed or wounded during the operations, al-Refaie said.
Strikes near Libya border
Separately, al-Refaie said the Egyptian air force destroyed nine four-wheel drive vehicles loaded with weapons and ammunition as "they tried to penetrate our western border" with Libya.
"Meanwhile, the naval forces stepped up their combing and search operations in the areas of operations in the Red Sea and Mediterranean Sea, to secure all economic targets and the coastline against potential threats," he said.
Maj. Gen. Adel al-Omda, an advisor to Nasser Military Academy, noted the success of several pre-emptive strikes against "the terrorists in North Sinai".
Egyptian forces have succeeded in thwarting plans to target civilian and military facilities to threaten the country's security and stability, he said.
"The high-level operations which were carried out by the armed forces rely on a large volume of precise intelligence that was carefully collected on the whereabouts and hideouts of terrorists," he said.
By acting on this information, security forces seek to thwart terrorist operations "before they are actually carried out against civilians or military personnel or civilian and military facilities", he said.
"The security efforts in Sinai go side by side with a comprehensive strategy carried out by the state to develop Sinai for the first time in decades," he said.
Development programmes seek "to enable citizens to benefit from Sinai's wealth and make it a destination for investment", he added.