The Iranian government's financial strength depends on taxes and oil revenue. Despite its importance, oil money is predominantly spent in one of two ways: expansion of religious institutions by clerics, or establishment of overseas militant groups by the Islamic Revolutionary Guard Corps (IRGC).
The IRGC's activities are aimed at interfering in the affairs of countries like Iraq, Lebanon, Yemen and Syria. Large amounts of Iran's money is spent on these activities, which have not benefitted the Iranian people.
Moreover, these activities and related expenses have never been audited.
Desperate and faced with a severe shortage of financial resources, the Iranian government has compensated for budget deficits by printing banknotes, paving the way for increasing inflation.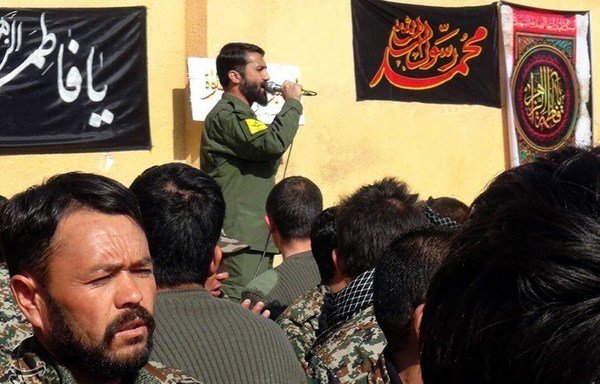 Influx of banknotes since 2007
In July, Tahmasb Mazaheri, governor of Iran's Central Bank (CBI) under president Mahmoud Ahmadinejad, said the former president had directed him to issue banknotes in defiance of regulations, but he had refused to do so.
However, concrete evidence -- the mere count of banknotes in circulation -- clearly points to the contrary. It shows that printing banknotes has been done multiple times in the past years, despite the government's denial.
In fact, Ahmad Tavakolabadi, an Iran economy expert, told Al-Mashareq the volume of banknotes in circulation has increased by an annual average of 35% since 2007.
In 2012, Iran's economic daily Donya-ye Eghtesad reported that the volume of banknotes and coins in public circulation was equivalent to 22.1 trillion toman in 2010.
According to the same report, this number rose to 27 trillion toman in 2012 and 41 trillion toman in 2018.
Somewhere between 2019 and 2020, official banknote data disappeared. Although there currently is no accurate count of banknotes in circulation in the country, the volume is estimated at 75 trillion toman.
Former Melli Bank director Mahmoud-Reza Khavari, who took the bank's helm in 2009, before fleeing Iran in 2011, was accused by government officials of illegal financial activity and embezzlement, in addition to taking a large sum of money with him to Canada, where he has lived since.
Upon Iran's request, Khavari's name appeared on Interpol's wanted list for several years, before being removed. Many observers say the removal, and the failure of Iranian officials to pursue Khavari, is likely due to the classified information he possesses.
The information reportedly pertains to the government's failure to follow economic regulations, possibly including in the process of issuing banknotes.
IRGC interference in economic affairs
While liquid assets increase among the public, the volume of bank deposits has decreased. The main reasons for that are people's lack of trust in banks and their preference for converting money into coins, gold and similar investments to withstand the rising inflation.
Most credible Iranian economists, regardless of political affiliation, say that one of Iran's major economic challenges is "external factors", but no consensus exists among them in defining these external factors.
Some believe that Iran should not use the dollar and should instead conduct foreign trade in other currencies such as the euro or the yuan.
But others, including Mohammad Khoshchehreh, a prominent hardline economist, have said the IRGC's interference in economic affairs is one of the main problems of Iran's economy.
In July 2011, Ahmadinejad referred to the IRGC personnel who smuggle imports through IRGC-owned docks as "our own smuggler brothers". The following day, then-IRGC Commander Mohammad-Ali Jafari confirmed the existence of IRGC-owned docks in an interview.
Since the end of the Iran-Iraq war, the IRGC has gradually taken over Iran's economic and trade resources. It dominates Iran's ports and has won some of the most profitable government contracts inside and outside the country.
IRGC influence over the country's economy has spread from oil and gas facilities in the South Pars field to establishing free ports in the Persian Gulf islands to telecommunications, which includes the founding of major provider Irancell.
Iran spending in Syria exceeds own circulating currency
The IRGC's revenue from these economic activities, instead of being used to get the country out of its financial woes, has been contributing to the Guard's foreign ventures, experts said.
The IRGC uses these funds to recruit new members to its militias, including the Fatemiyoun Brigade, which operates in Syria. The division is mainly composed of Afghan Shia living in Iran and its leaders are members of the IRGC's Quds Force.
Fatemiyoun members are enticed and recruited through financial and social benefits. The IRGC also reportedly offers Iranian citizenships to undocumented Afghans to recruit them. The citizenship would be given to their families, should they be killed in Syria, since they would be categorised as "martyrs".
Jessie Shahin, press secretary for the Office of the UN Special Representative for Syria, had revealed in 2015 that Iran spends $6 billion in Syria every year. This amounts to 90 trillion toman, which is more than the total volume of banknotes and coins estimated to be in circulation in Iran.
This amount is separate from the Quds Force's payments to Hizbullah in Lebanon and Hamas in Palestine, which are estimated at about two billion dollars annually.
All of these expenses have not benefitted Iran in the slightest, experts said. The realistic assessment is that Iran has been defeated in its proxy wars and none of its objectives have been achieved.
Economist Moloud Zahedi told Al-Mashareq: "If the 60 billion dollars that Iran has thrown away in Syria over the past 10 years was instead invested domestically, it could have produced at least tens of thousands of jobs."
"Even with the deep corruption that has crippled Iran's economy, it would have enhanced domestic production and economic prosperity," she said.