The UN Human Rights Office (OHCHR) has condemned the high number of human rights violations against journalists across Yemen "from all quarters".
Separately, journalists and rights activists have said the Iran-backed Houthis (Ansarallah) top the list of press freedom violators, in number and in the nature of the violations, which include the issuance of death sentences.
"Journalists are under attack from all quarters," said UN High Commissioner for Human Rights Michelle Bachelet said in an August 6th statement.
"They are killed, beaten and disappeared; they are harassed and threatened; and they are jailed and sentenced to death for merely trying to shine a light on the brutality of this crisis."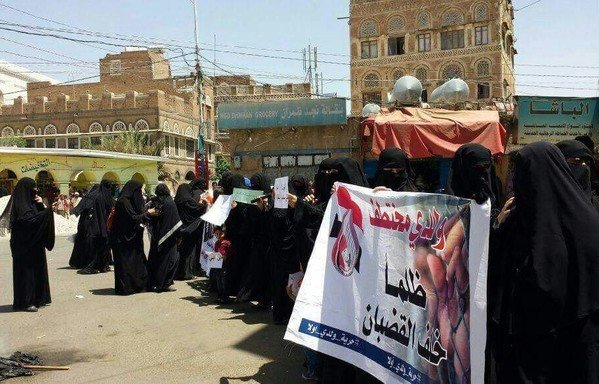 "The safety of journalists is essential to the civil, political, economic, social and cultural rights of us all, and in the context of armed conflict they play a vital role in uncovering the truth and holding the parties to the conflict to account publicly," she said.
"Journalists are also protected under international humanitarian law as civilians," she added. "Attacks against them may amount to war crimes, and those responsible for such crimes must be brought to justice."
In its statement, OHCHR documented a host of violations against Yemeni journalists since April. These include an assassination, an abduction, three cases of arbitrary detention, six unjust jail sentences, three cases of physical assault and threats of physical violence, as well as death sentences for four journalists.
It said "concerns are growing" that the Houthis would execute four Yemeni journalists they have accused of "treason and spying for foreign states".
The journalists, who have been named as Abdul Khaleq Amran, Akram al-Walidi, Hareth Humaid and Tawfiq al-Mansouri, were sentenced to death by a Houthi-controlled court in Sanaa on April 11th.
Yemen's legitimate government made it clear at the time that the court issuing the sentences has no legal authority, as it is dominated by the Houthis, who seized control of Sanaa during a 2014 coup.
According to media watchdog Reporters Without Borders, all four journalists were abducted in 2015 and were secretly transferred from one prison to another in Sanaa, enduring violent interrogations from their captors.
"They have been denied family visits, access to their attorney, and healthcare, and are subjected to cruel, inhuman and degrading treatment," OHCHR said.
'Victims of violations by all sides'
Since the start of the conflict in Yemen, in March 2015, OHCHR has recorded 357 human rights violations against journalists, including 28 killings.
The Studies and Economic Media Centre (SEMC), which identifies as the first civil society organisation in Yemen, investigates violations of journalists' rights.
"Yemeni journalists are the victims of continuous human rights violations by all sides in Yemen," SEMC chairman Mustafa Nasr told Al-Mashareq.
"They are in need of solidarity, defence and support," he said. "Some local and international organisations are making efforts to help them, but these [efforts] are not commensurate with the scope of the ordeal they are enduring."
According to the Yemeni Media Freedom Observatory, Nasr said, the Houthis top the list for violations committed against journalists in all Yemeni provinces.
The Observatory documented 61 cases of violations against journalists committed by the Houthis, 28 cases by parties affiliated with the government, and two cases by parties affiliated with the Southern Transitional Council (STC).
A further two cases were attributed to "influential individuals".
"The Houthis have committed all types of violations against journalists, including beating, imprisoning, displacing and killing them," human rights attorney and activist Abdul Rahman Berman told Al-Mashareq.
"The violations extend beyond individuals and include news agencies in Houthi-controlled areas," he said.
Berman described the OHCHR's condemnation of crimes against Yemeni journalists as a positive development, as is several organisations' demand for the journalists' release.
Activists call for international support
Berman called on the UN and other international organisations operating in Houthi-controlled areas to exert greater pressure on the militia to free journalists.
He said this is especially important for journalists whose cases have been pending for a long time, and for those who have been imprisoned for years without clear charges.
Political analyst Faisal Ahmed told Al-Mashareq the Houthis always have been hostile towards journalists, in the manner of Iran, whose regime suppresses journalists and press freedom.
"Houthi-controlled areas are now devoid of independent or partisan media. All that is left is Houthi media outlets," Ahmed said.
He noted that some Yemeni journalists have left the profession out of fear, but are still "kept under close watch by Houthis, and their posts on social media are under constant scrutiny".
Many social media activists have been detained for criticizing the Iran-backed militia's actions, he added.