The Arab coalition said it has this week intercepted and destroyed unmanned aerial vehicles (UAVs) and ballistic missiles launched by the Iran-backed Houthis (Ansarallah) at the Saudi cities of Khamis Mushayt and Najran.
The drone and missile attacks, which came amid renewed violence that saw Arab coalition airstrikes on the Houthi-controlled province of Saada, were intercepted on Monday (June 15th) and Tuesday, a spokesman said.
The repeated Houthi attacks on the kingdom are evidence of the policy of Iran's Islamic Revolutionary Guard Corps (IRGC), which supports, funds and commands the militia, Saudi police officer Maj. Jamal al-Nukhaifi told Al-Mashareq.
"It would have been catastrophic if the projectiles had hit a residential building," he said, especially at a time when most people are home, in compliance with measures to prevent the spread of novel coronavirus (COVID-19).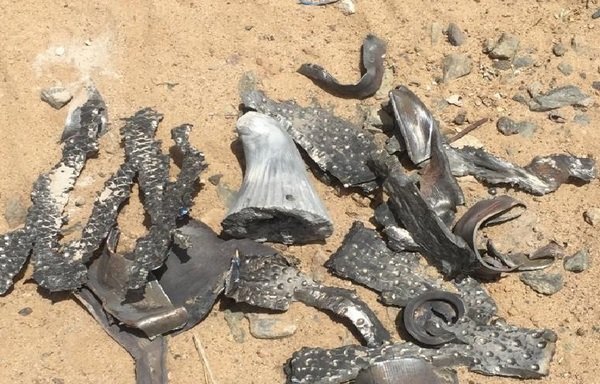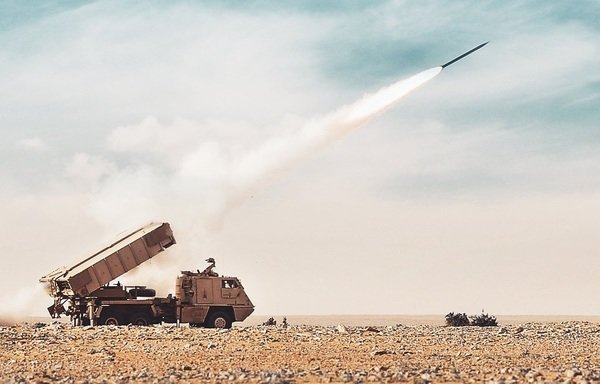 He noted that the attacks came at a time when there are growing international demands for a ceasefire in Yemen, as the entire world grapples with the coronavirus pandemic.
Recent attacks on kingdom
The Houthis have carried out five similar attacks in the past 50 days, al-Nukhaifi said, including an attempted ballistic missile attack that was thwarted June 13th.
The kingdom's missile air defence system succeeded in shooting down the latest UAVs and ballistic missiles, he added.
Al-Nukhaifi said the aim of these strikes is to shift attention away from Iran, which is facing mounting international anger over a new UN report that confirms the missiles used in the attack on Saudi oil installations were of Iranian origin.
"The anger and condemnation expressed following the attacks reflect the extent of the regional and international rejection of the IRGC and its affiliates," he said.
"The Houthis have no regard for the brotherly relations between the Saudi and Yemeni peoples, as evidenced by their repeated targeting of civilians and destruction of private property," he added.
Airstrikes kill 13 in Saada
Meanwhile 13 people, including four children, were killed in airstrikes in Yemen's northern province of Saada, the Houthis and medical sources said Tuesday.
This comes on the heels of UN chief Antonio Guterres's decision to remove the Arab coalition from a list of groups violating children's rights, AFP reported.
The UN's newly-published annual report on children in conflict zones said the toll had fallen since an agreement signed in March 2019.
All parties to the Yemen conflict have been accused by the UN and rights groups of committing violations that could amount to war crimes.
Oxfam and other international organisations, including the Norwegian Refugee Council (NRC) and Save the Children, condemned the Saada raids.
"We condemn all violence by all parties to the conflict," said Muhsin Siddiquey, Oxfam country director in Yemen.
NRC's country director Mohamed Abdi said "an investigation must take place, and warring parties responsible for their deaths must be held accountable".