A new report to the UN Security Council that says cruise missiles and drones used in attacks last year on Saudi Arabia were "of Iranian origin" gives grounds to extend the arms embargo on Iran, experts told Al-Mashareq.
The report, submitted Thursday (June 11th) to the Security Council by UN Secretary-General Antonio Guterres, said cruise missiles used to attack Saudi Aramco oil installations in 2019 are of Iranian origin, AFP reported.
The missiles included components that had been made in Iran or exported there.
The report offered a detailed examination of debris from weapons used in attacks that targeted a Saudi oil facility in Afif in May, the airport at Abha in June and August and Aramco facilities in Khurais and Abqaiq in September.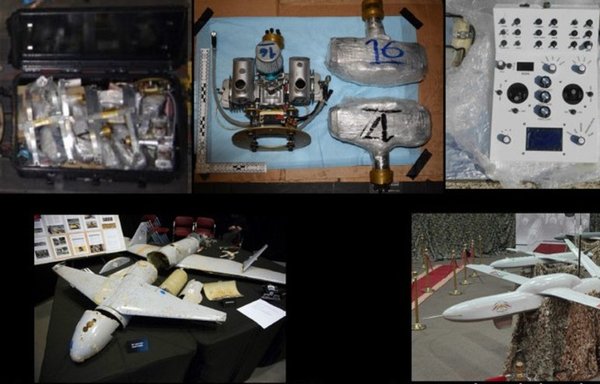 "The Secretariat assesses that the cruise missiles and/or parts thereof used in the four attacks are of Iranian origin," the report said.
Drones used in the May and September attacks were entirely or partially from Iran, the report said.
Experts who spoke with Al-Mashareq said the report presents condemning new evidence against the Iranian regime and is reason to extend the arms embargo on Iran, pursuant to UN Security Council Resolution 2231 of 2015.
The arms embargo is set to expire in October.
Iran had previously denied any involvement, and rejected the finding on Friday.
'More evidence of Iranian crimes'
The UN Secretary-General's report provides more evidence of the Iranian crimes being committed against the countries of the region, Saudi military expert Mansour al-Shehri told Al-Mashareq.
The projects and plans of the Islamic Revolutionary Guard Corps (IRGC) pose a fundamental threat that must be countered, he said.
The evidence presented in the report is consistent with earlier US reports that pointed to similar missile parts used in other attacks, he said, indicating this is not an isolated incident, but rather a recurring pattern.
The Iranian response to the report was to be expected, he said, and reflects the way the regime responds to reactions to what it is doing, namely "with total denial, lies and disinformation".
Iranian opposition writer and political analyst Ali Narimani told Al-Mashareq that the UN report provides new evidence against the Iranian regime and confirms its responsibility for attacks carried out against several sites in the region.
It also demonstrates that the issue of armament and manufacture of weapons and missiles constitutes a real threat to peace in the Middle East, he said.
Narimani said the report presents a compelling case for extending the arms embargo imposed on Iran that is set to expire in October.
The report also could provide grounds for the imposition of severe sanctions against Iran for violating the UN resolution related to the embargo, he said.