Recent protests in several of Iran's prisons have authorities scrambling to suppress a potential wider social uprising while struggling to contain the spread of novel coronavirus (COVID-19), political analysts said.
Iran's judiciary began granting detainees furlough in March, with 100,000 prisoners -- about 40% of Iran's prison population -- now on temporary leave.
Tehran last month announced 10,000 prisoners would be released in a Nowruz amnesty.
The move aimed to "reduce the number of prisoners in light of the sensitive situation in the country", judiciary spokesman Gholam-Hossein Esmaili said at the time, making no explicit reference to the coronavirus pandemic.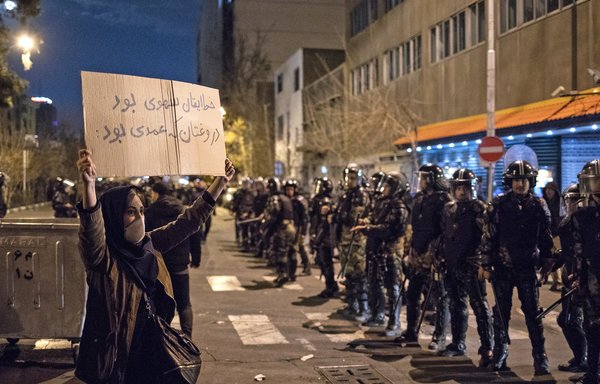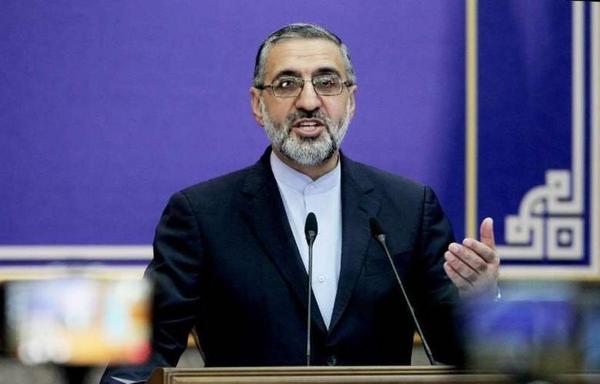 As of Tuesday (April 21st), however, Iran's health ministry had reported 83,505 COVID-19 infections and 5,297 deaths from the virus.
President Hassan Rouhani on Sunday announced Iran would extend leave for prisoners for one more month, until May 20th.
Repression and 'excessive force'
Hundreds of non-violent "prisoners of conscience" who remain in custody have experienced repression and "excessive force", human rights activists and inmates' families said.
Security forces used live ammunition and tear gas to suppress protests in several prisons, killing at least 35 prisoners and injuring hundreds of others, Amnesty International reported April 9th.
One prisoner was beaten to death, and another was hanged.
During the first protest, in Parsilon Prison in Khorramabad on March 19th, 23 prisoners escaped, and one prisoner was killed by the guards' gunfire.
None of the fugitives had committed "dangerous" crimes, the BBC reported.
A day later, there was news of a protest in Aligoudarz Prison, followed by protests in Tabriz and Saqqez prisons.
Protests spread to Adel Abad Prison in Shiraz, Greater Tehran Central Penitentiary (Fashafoyeh Prison), Urmia Central Prison, Alvand Prison in Hamadan province, and Sepidar and Sheiban prisons in Ahvaz, Khuzestan province.
IRGC and Basij force step in
The Islamic Revolutionary Guard Corps (IRGC) and the affiliated Basij Resistance Force suppressed protests in Sepidar and Sheiban prisons on March 30th, after prisoners set fire to rubbish bins, the head of police in Khuzestan said.
"Numerous videos taken from outside both prisons and shared on social media show smoke rising from the buildings, while sounds of gunfire and screams can be heard," Amnesty International reported.
The protests in Sepidar Prison are believed to have started after authorities reneged on earlier promises to release prisoners as a precautionary measure to prevent the spread of COVID-19.
About 80 inmates were able to escape during the protests at Saqqez Prison on March 27th, according to IRGC-affiliated Fars News Agency.
IRGC forces then deployed across the city and surrounding areas in large numbers in search of the fugitives, local media reported.
'Opportunity for social uprising'
Authorities are using alleged co-operation between prison staff and inmates at Saqqez Prison as justification for the violent crackdown against prisoners across the country, analysts said.
"The riots... aroused serious concern among security officials," political activist and former political prisoner Ali Zanjani told Al-Mashareq.
The concern is that "the escape of a number of prisoners from some of the prisons could have led to the incitement of other prisoners and become the pretext for a general uprising", he said.
At the same time, he added, the breakouts "could eliminate the fear of security institutions in society and provide an opportunity for social uprisings".
"The bloody repression of the riots... was to prevent such implications," he said.
In all these incidents, IRGC-affiliated forces have been involved, Zanjani noted.
The possibility that prison staff helped prisoners escape has the regime on edge "because it shows there are even those within the body of the repression apparatus who have doubts", said Iran-based political analyst Reza Taghipourian.
They are worried that this sentiment might "spread and become troublesome", he told Al-Mashareq.
The alleged co-operation between prison staff and prisoners also indicates "that in a time of instability and unrest, the repressive apparatus' bureaucratic and administrative system loses its function", he said.
This may be why forces outside the administrative system have been brought in to control the situation, Taghipourian said.
"The security services' concern is that if the scale of the chaos increases, any possibility of controlling the situation will not exist," he said.
Coronavirus crisis a 'pretext for instability'
"The spread of the coronavirus in Iran, which in people's opinion has been due to government incompetence, can become a pretext for instability," Taghipourian said.
"Even before the coronavirus outbreak, the economic situation in Iran was very fragile," he said.
Millions of people were unemployed and tens of millions subsisted on the minimum wage. he said. "Public anger and dissatisfaction increased every day."
"With the coronavirus outbreak, many insecure and low-income jobs were lost, and millions of people were added to the number of unemployed," he said.
"Unlike other countries, where governments are attempting to support the unemployed and small businesses, the situation in Iran is that a loan of about $60 is paid, which recipients must eventually repay," he said.
"One can guess what widespread dissatisfaction will occur if the current status quo persists," Taghipourian said. "In my opinion, prison riots could be the beginning of major social uprisings."