Though Yemen has not yet recorded any cases of novel coronavirus (COVID-19), it is only a matter of time before the global pandemic reaches the war-torn country, health experts said.
After five years of war, following the September 2014 coup staged by the Iran-backed Houthis (Ansarallah), the country's health infrastructure is in shambles, meaning that such an outbreak could be catastrophic.
Millions are struggling to survive without aid and three million are displaced, many in camps especially vulnerable to diseases like COVID-19.
According to a 2016 analysis by the Rand Corporation, Yemen is one of the 25 countries in the world that are most vulnerable to infectious outbreaks. Of the rest, 22 were across the water in Africa.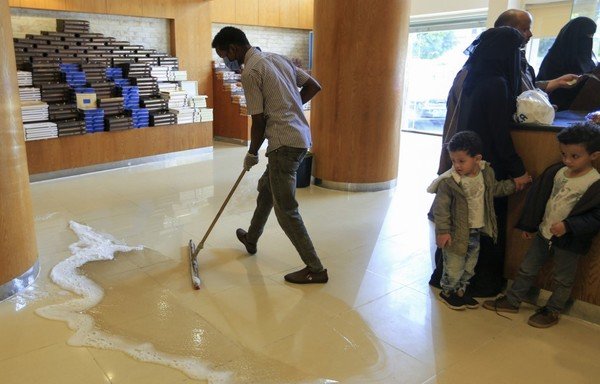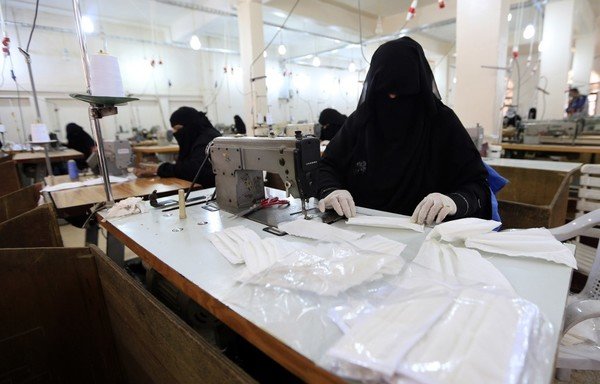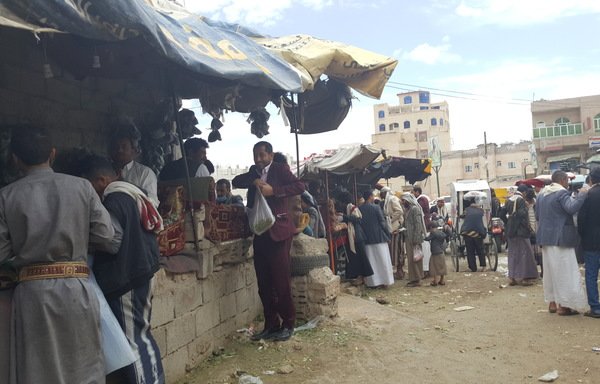 The World Health Organisation (WHO) confirmed Tuesday (March 17th) there were no registered coronavirus cases in Yemen.
It said it was working with authorities in Sanaa and in the interim capital of Aden, where the legitimate government is based, to screen people entering the country.
"The virus does not respect borders," said Yemen's WHO representative Altaf Musani.
In neighbouring Saudi Arabia, 274 COVID-19 cases have been reported so far, and the kingdom has shut down cinemas, malls and restaurants, halted flights and suspended the umrah pilgrimage and prayers inside mosques.
More than 1,000 cases of the virus have been recorded so far across the six nations of the Gulf Co-operation Council (GCC).
Yemeni people step up to help
In Yemen, "there is a shortfall in the number of tests", Musani said.
The WHO has distributed protective kit, including masks and gloves, but not "nearly enough", and was working to get more, he added.
Meanwhile, more than a decade after it closed, 20 Yemeni women have revived a factory in Sanaa to make face masks in anticipation of an outbreak.
Fighting between Yemeni forces and the Houthis has crippled the economy and healthcare system, making their intervention especially timely.
"We have been working on the masks since Monday and, thank God, we started working on them before the disease reaches us as a precautionary measure, without the need to import from outside," mask maker Faten al-Masoudi said.
"I am willing to work here for free for the health of our children, infants and women," added al-Masoudi who, like all the women, does not receive a regular salary but is paid per mask.
"We transformed a section of the sewing department that manufactures clothes into one that produces masks," said Abdullah Shaiban, the factory's chairman.
He was hopeful that with 80 machines, the plant could make 8,000 to 10,000 masks daily.
Another factory in Sanaa is now manufacturing hand sanitiser.
Houthis' response criticised
The Houthis said Saturday they would suspend passenger flights in and out of Sanaa airport for two weeks to prevent the introduction of novel coronavirus.
On Monday, they announced they were suspending schools, institutes and universities and shutting down events halls, public bathrooms and sports clubs.
Yet even as a major health crisis threatens, the militia has continued its efforts to mobilise its supporters, Yemeni Minister of Information Muammar al-Eryani told Al-Mashareq.
"The Houthis continue to mobilise citizens... to their meetings and political and religious events, and to send them to fight on the battlefronts," he said.
There is concern that the Houthis will exploit the situation "to settle their scores with those who are opposed to their coup", he said, noting that in Taez, "they have tightened their siege under the pretext of precautionary measures".
"The Houthis are starkly contradicting themselves," he said. "While they are talking about precautionary measures to confront the coronavirus pandemic, they are holding meetings, organising political and religious events and mobilising people to fronts in all provinces under their control."
Political analyst Faisal Ahmed noted that the Houthis' preparations "are in full swing" to hold rallies on March 26th, marking the sixth anniversary of Operation Decisive Storm, when the Arab coalition entered the conflict.
"The Houthis have not closed the qat markets, which attract the largest concentrations of people, although the legitimate government has closed such markets as part of precautionary measures," he told Al-Mashareq.