Egyptian and French air and naval forces this week took part in joint military drills in and over the Red Sea and Mediterranean to enhance their military capabilities in the face of common threats, the Egyptian armed forces said.
On Wednesday (February 19th), Egyptian naval forces at the Baranis military base and French frigate Forbin conducted joint naval drills in the southern fleet in the Red Sea, the Egyptian armed forces said in a statement.
A day earlier, French aircraft carrier Charles de Gaulle took part in the joint air defence exercises (ADEX) from the Mediterranean Sea, with Egyptian Rafale and F-16s fighter jets also participating.
"French and Egyptian forces conducted search and rescue missions within and outside Egypt's territorial waters," the armed forces said Tuesday.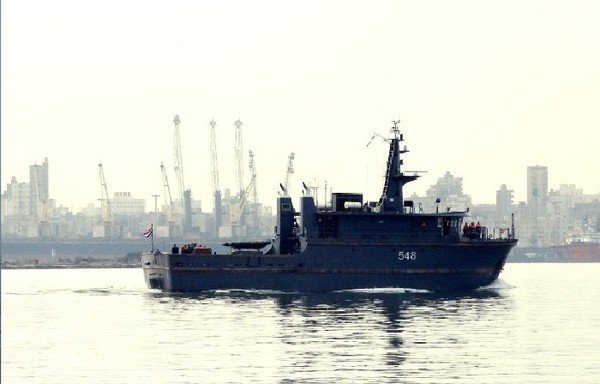 They also took part in training to defend and attack vital naval targets in the Red Sea, and carried out a mid-air refueling drill, the statement said.
On Monday, naval forces from the two countries also conducted a joint exercise in the Mediterranean with the participation of Egypt's mine-hunter Burullus and France's mine-hunter Capricorne.
The drill came as the Capricorne concluded its visit to the port of Alexandria.
In a Monday statement, the Egyptian armed forces said the drill featured many training activities, including clearing naval mines and neutralising mines.
These exercises demonstrated the capability of naval forces and participating military personnel to carry out missions with high precision, it said.
Sharing military expertise
"The drills are aimed at transferring and sharing expertise in support of stabilisation and regional security efforts," the armed forces' statement said.
This is part of the General Command of the Armed Forces' plan to enhance and promote military co-operation with Egypt's allies, it added.
The joint drills make it clear that the highest levels of co-ordination exist between the armed forces of the two countries, said Maj. Gen. Mohammed Zaki al-Alfi, an adviser to Nasser Military Academy.
They also reveal the high level of mutual trust between the two countries in the face of common threats against their security and the security of the eastern Mediterranean, he told Al-Mashareq.
"These joint naval drills are not the first of their type between the two countries, as they were preceded by other joint drills in the last few years," he noted.
"These drills focus on several goals, including joint co-operation in clearing mines and securing the eastern and southern Mediterranean," he added.
"The drill is a strong indication of the level of preparedness of the two countries and their full co-ordination to secure the eastern and southern Mediterranean," al-Alfi said.