By continuing to battle Yemeni and Arab Coalition forces and failing to seriously engage with the peace process, the Houthis (Ansarallah) are likely to lose even more of their leaders and fighters, observers tell Al-Mashareq.
Armed clashes between Yemeni forces and the Iran-backed militia in Saada province's Razih district on Saturday (December 14th) left 18 Houthi militiamen dead and 27 wounded, local news agencies reported.
An unspecified number of the Houthis' armed vehicles also were destroyed.
Fighting reportedly broke out as the Houthis tried to infiltrate into the positions they had lost over the last two months in Bani Maeen and the strategic al-Aznab mountain in Razih district.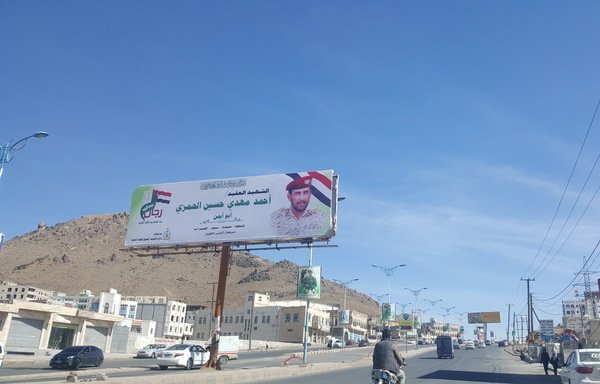 The Houthis last week acknowledged that two of their field commanders, Jaafar Abdullah Habra and Hassan Abdullah al-Shehari, had been killed in an Arab Coalition airstrike in Saada -- the militia's main stronghold in northern Yemen.
Houthi media outlets on December 10th reported that funerals had been held for the two officers in the province's Sahar district, without providing further details as to when or where they were killed.
Field sources indicated however that an Arab Coalition airstrike had targeted a Houthi gathering in Saada's Kitaf district, and that several militiamen had been killed, including the two officers.
Habra was commander of the militia's so-called rapid response battalion, while al-Shehari was a field commander, they said.
On December 11th, the Houthis also held funerals in the central province of Ibb for six militiamen who were killed in confrontations in northern al-Dhale, following funerals a day earlier for four others who were killed on the same front.
Another Houthi officer, Lt. Col. Saleh Masaad al-Gharbani, was killed in al-Fakher in al-Dhale province's Qataba district, and a funeral was held for him in al-Ahram in Damt district.
Houthis suffer heavy losses
Over the past four years, the Houthis have lost thousands of their commanders and militiamen in battles with Yemeni forces, backed by Arab Coalition warplanes, political analyst Faisal Ahmed told Al-Mashareq.
"The human losses are huge, but the Houthis' insistence on proceeding with military confrontations will expose them to even more human and military losses," Ahmed warned.
"School walls and street billboards are no longer sufficient to post the pictures of their elements who are killed on battlefields," he said.
"The militias are offering the sons of Yemen as cannon fodder on a daily basis to serve Iran's interests and realise the goals of the Islamic Revolutionary Guard Corps (IRGC) in Yemen and the region," Ahmed added.
Iran and the influence of the IRGC "has brought nothing to Yemen but more suffering, killing and displacement", he said.
Ahmed advised the Houthis to learn from past lessons, which have destroyed the people and achievements of Yemen, and to seriously engage in the next round of peace negotiations, so as to stop the suffering and killing.