The importance of working collectively to secure sea routes in the Gulf region was the focus of the recently concluded Saudi International Maritime Forum (SIM 2019), held November 24th to 26th in Riyadh.
The forum was the first multinational naval event organised by Saudi Royal Naval Forces. It drew military and civilian leaders from around the world to discuss issues related to maritime security and the maintenance of peace in the Gulf.
Participants delivered working papers that examined the threat posed by Iran's Islamic Revolutionary Guard Corps (IRGC) to sea lanes in the Gulf and Red Sea.
These highlighted the increasing need for international co-operation to maintain security and protect navigation in the region.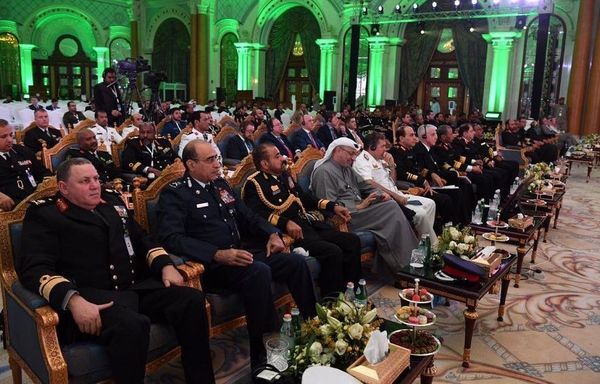 "The forum comes as part of joint international efforts aimed at protecting sea lanes in the Gulf region and Red Sea against any security threat," Saudi military expert Mansour al-Shehri told Al-Mashareq.
This includes the IRGC and its regional affiliates, he said, in light of successive security threats that have included the recent seizure of ships and oil tankers.
A global concern
"The security of the region's waterways concerns not only surrounding countries, but all countries of the world," al-Shehri said, "because of the vast amounts of oil that pass through them."
Any threat to these supplies could drive up global oil prices, he said.
This would in turn cause prices in industries directly and indirectly related to oil to rise, he said, noting that the security of sea lanes relates not only to oil but all types of commerce and container carrier vessels that pass through the region.
The forum set strengthening of security as a priority, he said, with discussion centered around deterring aggression from any source, but particularly from the IRGC.
The objective is to establish a serious deterrent to counter the Iranian threat, and prevent the IRGC from drawing the region and world into a war that would have devastating consequences for civilians in the present and future, al-Shehri said.
The high-level participation in the forum and broad international attendance is clear testimony to the level of support for Saudi Arabia in this regard, he said.