Military and security experts are hailing the recent International Maritime Exercise 2019 (IMX 19) in the Gulf as a great opportunity to boost co-operation and create a show of force against common threats to the region.
IMX 19 started October 21st with the participation of personnel and assets from more than 50 nations and seven international organisations. It concluded November 14th.
The exercises spanned the waterways from the Suez Canal south to the Bab-al-Mandeb, through the Strait of Hormuz and into the Northern Arabian Gulf, according to the US Naval Forces Central Command, which organised the event.
They covered securing and protecting maritime transport lines, confronting threats that impede the freedom of international shipping and trade, maritime security and embargo operations, as well as co-operation and sharing of maritime expertise.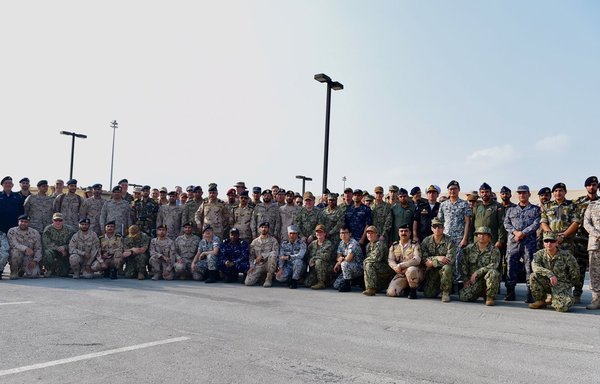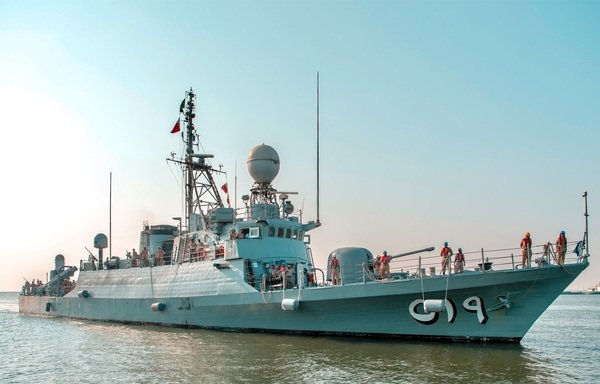 "IMX is an important demonstration of global commitment to freedom of navigation and the free flow of maritime commerce in this region," said Vice Adm. Jim Malloy, commander of US Naval Forces Central Command.
"I'm proud that we have participation from nations all over the world, especially in leadership positions of multiple task forces," he said at the start of the manoeuvres. "Stability and security in the maritime domain is a shared goal of all nations."
The exercises started in the wake of several attacks on commercial vessels in the Gulf that ratcheted up regional tensions.
Tensions have been soaring since early this year when Iran was accused of attaching mines to several tankers moored off Saudi Arabia and the UAE, and then attacking or seizing others near the Strait of Hormuz.
Tehran then claimed that an Iranian-flagged tanker was "attacked" off the coast of Saudi Arabia, which experts say was a false and blatant attempt to portray itself as a victim and justify "retaliatory" attacks.
Iran's Islamic Revolutionary Guard Corps (IRGC) regularly uses this type of disinformation campaign to garner international sympathy and provide cover for its own actions, observers say.
Standing up to Iran
The skills and co-operation gained through IMX 19 will enable the region's naval units to deter any attack or hostile act against passing ships, including by Iran, observers say.
The manoeuvres involved 5,000 personnel, 40 vessels and 17 aircrafts from 50 countries deployed to the strategic waterway that separates Iran from the Gulf states.
"IMX 19 [was] a great opportunity for Gulf military units, particularly naval units, to interact with other international military units operating within the US-led coalition formed to protect shipping lanes off the Gulf coast," retired UAE army officer Abdullah al-Ameri told Al-Mashareq.
"Naval unit operations in the Gulf region are not limited to ordinary surveillance, as they also include escorting ships and providing them with the necessary protection against any attack by Iranian missiles, UAVs [unmanned aerial vehicles] or speedboats," he said.
Therefore, "full co-ordination among all units" is essential, he said.
"Unless operations are harmonious and integrated, they will not achieve their desired aim, and this is the primary objective of these exercises that are led by the US and affirm its full commitment to the security of the Gulf region and the protection of US interests and those of its strategic partners," al-Ameri said.
"In addition to its importance to military deterrence, IMX is an important opportunity for the world to stand up to Iran's persistent threats," said Abdul Nabi Bakkar, a political researcher and professor at Al-Azhar University in Cairo.
"The participation of 50 countries in an exercise devoted to deterring Iranian aggression and threats is the strongest military message to Iran and a preview of what awaits it if it decides to embark on an adventure in the region," he said.
The international determination to confront Iran in the Gulf stems primarily from the desire of the international community, led by the US, to confront all kinds of terrorism, he told Al-Mashareq.
The region is also of global strategic importance as it is a passageway for world oil supplies, he added.
Strength in numbers
The joint manoeuvres and exercises are "an essential pillar of any military operation for any army in the world, and [IMX 19] takes on added importance as it involves a large number of armies", said retired Egyptian army officer Maj. Gen. Talaat Moussa.
With these exercises the US was able to form a "naval army" that is the largest in the world to respond to any potential Iranian threat, he told Al-Mashareq.
These exercises come in conjunction with two important events that emphasise the US's long-standing presence in the region, according to Moussa.
The first is the arrival of a number of US strategic bombers at Prince Sultan Air Base, which reinforced US air capabilities in the region, he said.
The second is the official launch in Bahrain of the International Maritime Security Construct (IMSC) on November 7th to protect shipping in Gulf waters.