Plans to develop a North Sinai village whose main mosque was targeted by an "Islamic State of Iraq and Syria" (ISIS) attack two years ago are well under way and will be completed by December, according to Egyptian officials.
Up to 30 militants in camouflage flying the ISIS group's black banner on November 24th, 2017, surrounded the Rawda village mosque in Bir al-Abed, roughly 40 kilometres west of the provincial capital of al-Arish, and massacred the worshippers during weekly Friday prayers.
The gun and bomb assault killed 305 people including 27 children, and wounded 128.
The development of the Rawda village includes the construction and rehabilitation of 767 houses in co-operation between the North Sinai Reconstruction Agency and several civil society organisations, North Sinai Governor Mohammed Abdul Fadheel Shosha said Sunday (October 20th).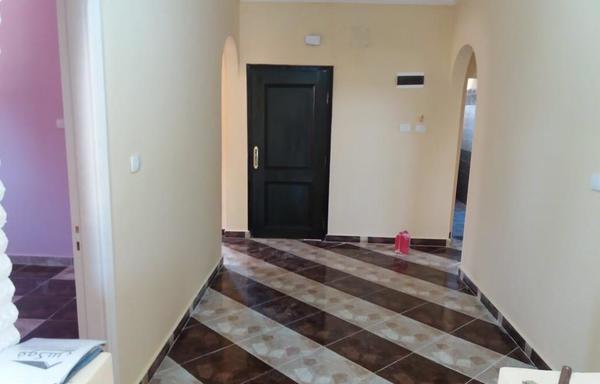 "So far, 538 houses have been fully rehabilitated and handed over to their owners, and work is underway on the remaining houses," he said.
The village's water network has been completed, and 75% of work on a 1,000-cubic-metre land tank project has been finished, he said.
"A two-floor, 400-square-metre service building for residents is also 75% finished," said Shosha.
"We are also constructing a five-acre salt factory, along with an animal production project on an area of 20,000 square metres," he said.
A fish farm with a 10-tonne capacity has been established in the vicinity of the village at a cost of 380,000 Egyptian pounds ($23,000), he said, adding that 20 young men from the village have been hired to work there.
Confronting terrorism through construction
Following the deadly ISIS attack in 2017, the government vowed to rehabilitate Rawda village's infrastructure and facilities, and to establish small-sized projects to create jobs for residents.
"The government has rebuilt the village following the terrorist attack," MP Nader Mustafa told Al-Mashareq.
"The rebuilding of Rawda in less than two years is an example of how we are confronting destructive terrorism with development and construction," he said.
Terrorism will be defeated through "unity and national reconciliation, and the renunciation of extremist ideology which extremist groups use to fuel violence", said Mustafa.