CAIRO -- Egypt's military has killed 89 militants in North Sinai, where it has been engaged in ongoing operations against the "Islamic State of Iraq and Syria" (ISIS) and other extremists, an army spokesman said Sunday (August 1).
Army spokesman Col. Gharib Abdul Hafez did not specify a timeframe for the operations, but said the army had suffered eight casualties during the raids.
During recent operations, the army seized a huge cache of firearms and munitions, a drone equipped with a camera and a night vision device, a laptop, a number of mobile phones and a large amount of money, he said in a statement.
Security forces also found and destroyed 404 improvised explosive devices (IEDs) that had been planted on main roads in North Sinai.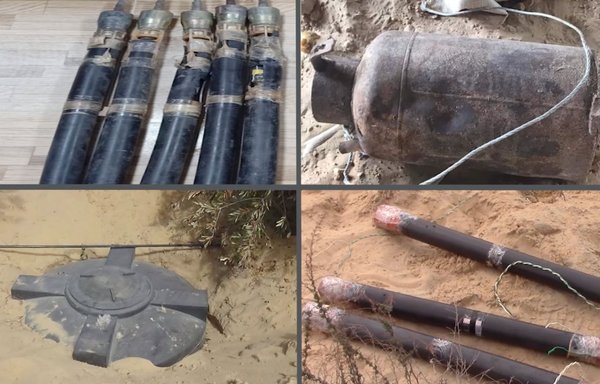 They also destroyed four explosives belts, as well as 59 motorbikes and 52 vehicles the extremists had used to carry out "terrorist operations", he said.
Since February 2018, Egyptian authorities have been conducting a nationwide operation against ISIS, mainly focused on North Sinai and the Western Desert.
Around 1,060 suspected militants and dozens of security personnel have been killed in the Sinai peninsula, according to official figures.
ISIS has committed a series of horrific crimes in Sinai, notably a 2017 attack on al-Rawda village mosque in Bir al-Abed that claimed the lives of hundreds.
A group affiliated with ISIS on April 17 claimed the execution of a 62-year-old Coptic Christian and two tribesmen in Bir al-Abed in a video posted on Telegram.
Disrupting drug production
In addition to the ongoing crackdown on extremists, the Egyptian military has been conducting a campaign to eliminate the cultivation of narcotics in South Sinai, the army spokesman said.
This has resulted in the elimination of 842 farms growing marijuana, locally known as "bango", and 1,114 poppy plantations, which are used to produce opioids such as hydrocone.
"The armed forces affirm that they are going with determination to uproot the remaining roots of terrorism, extremism, and to continue construction and development throughout Egypt," Abdul Hafez said.
The Egyptian government has been working to improve life in Sinai by investing in development projects on the peninsula.
These efforts are based on the dual strategy of combating violent extremist groups, including ISIS, and promoting development, construction and investment, thereby creating jobs.