Members of a terror group who were planning an attack targeting army and police checkpoints were killed in Jelbana, North Sinai, Egypt's Interior Ministry said in a statement Sunday (September 15th).
Security forces spotted the militants in a vehicle in the vicinity of Jelbana as they prepared to carry out a terror attack targeting the police and army forces, the ministry said.
"As soon as the terrorist elements felt the siege around them, they opened fire heavily on our forces, prompting the latter to respond and kill them all," it said.
The terrorists were found in possession of ammunition, automatic weapons and materials used in making explosive devices, it said, noting that the vehicle used in the attack had been stolen.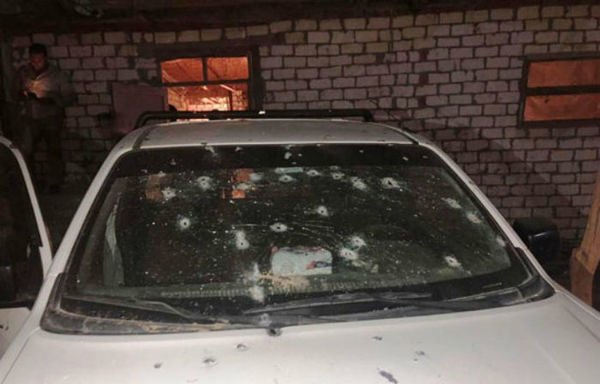 The incident left one police officer wounded.
Another militant, Ahmed Adel Mohammed Saeed (known as Abu Hamza), was killed nearby after he opened fire on security forces.
Two officers and one policeman were wounded in that shootout, the ministry said.
Based on intelligence reports, Egyptian forces concluded that the militants had received orders from their leaders overseas to carry out terror attacks as part of their attempt to "undermine the morale of armed and police forces", it said.
Egypt has been battling the "Islamic State of Iraq and Syria" (ISIS) in an ongoing campaign to combat extremist groups in the Sinai peninsula.
Pre-emptive operations
Security analyst Maj. Gen. Jamal Abu Thikri said the latest operation was successful because it thwarted "terror attacks that were about to happen".
Pre-emptive operations are "the most difficult in counter-terrorism operations", he told Al-Mashareq.
It is important that they be followed with continuous raids on terror hotspots, especially those located in geographically complex areas, like Arish and al-Wahat al-Bahriya, the desert south-west of Giza, he said.
This will serve to "boost the confidence and morale of security forces that are leading the battle with terror groups", Abu Thikri said.
"Egyptian forces have recently monitored and tracked many terrorists, thwarting their future plans to attack targets inside and outside Sinai," he said, noting that the counter-terrorism capabilities of those forces have "significantly improved".