The Lebanese army on July 17th announced the arrest of the widow of "Islamic State of Iraq and Syria" (ISIS) recruiter Mohammed Ahmed al-Satem, who also goes by the name "Abu Moaz".
According to an army statement, the Intelligence Directorate arrested Ghinwa al-Ahmed, also accused of belonging to ISIS, in the Akkar region of Wadi Khaled, as she was trying to enter Lebanon illegally.
The arrest reflects "diligent efforts being made by the directorate to pursue those who had joined terrorist groups and are reported to be possibly returning to Lebanon", said journalist Michel Nasr, who reports on security affairs.
To prevent unwanted cross-border incursions, the directorate has been conducting intense surveillance in certain border areas to ascertain how extremists are entering the country, he told Al-Mashareq.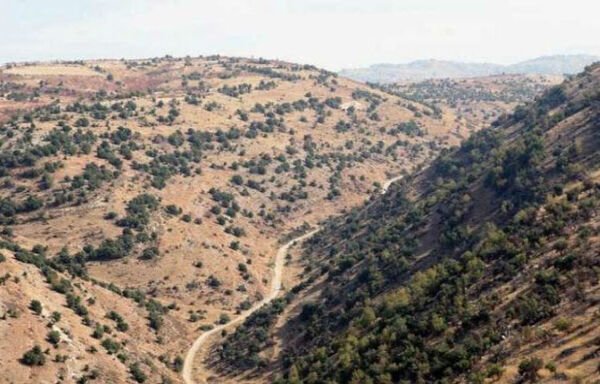 This is how al-Ahmed was caught, he said.
Interrogators have been asking her to "retrace her travel route in Syria, map out her movements and how she entered Lebanon" in order to find out if an ISIS network was awaiting her arrival, Nasr said.
Her late husband, of the Wadi Khaled town of Bokaya, had defected from the Lebanese army to join ISIS, and had recruited others to fight for the group, he said, adding that al-Satem was killed in al-Raqa in October 2017.
Mohammed al-Satem is related to Qutaiba al-Satem, who carried out a deadly 2014 suicide bombing in the southern suburb of Beirut in December 2014.
The army is on full alert at the border crossing to monitor the return of an estimated 300 to 400 people, out of a total of about 700 who joined ISIS and other extremist groups fighting in Syria, he said.
Of this number, around 250 have been killed, wounded or are missing, he said.
'Serious about combating terrorism'
Al-Ahmed's arrest makes it clear that the security forces are serious about monitoring and combating terrorism, said Lebanese security expert Naji Malaeb.
The fight will continue as long as there are ISIS remnants and cells in the Syrian desert and along that country's northern border, he told Al-Mashareq.
The number of Lebanese nationals who went to Syria to fight in the ranks of ISIS and other extremist groups "makes it imperative to control the border and track those [fighters] and arrest them upon their return", Malaeb said.
Lebanese security agencies "take all the information they receive seriously and act accordingly", he said, pointing out that the borders "are under control and being monitored with observation towers" and the security situation is stable.
Al-Ahmed's arrest "is one of many arrests made daily of those who try to sneak into Lebanon, whether they turn out to be terrorists or not", political analyst George Shahin told Al-Mashareq.
All legal crossings are tightly controlled, he said, "and the General Directorate of General Security (GDGS) is playing a very important role in terms of compiling lists of terrorists and those accused of belonging to terrorists groups".
These lists are extensively used by Lebanese forces and by the country's allies.
Security breaches at the border, particularly at official crossing points, "are almost impossible now, with all the equipment that has been put into service, especially those that detect forged documents", Shahin said.
Members of the security forces have been apprehending those attempting to travel on forged Lebanese and Syrian identity cards, and have successfully thwarted attempts to smuggle drugs, especially Captagon pills, on a daily basis.
New equipment has been put into service at the border crossings by the GDGS, which enables security personnel to detect all such violations, he said.