Lebanese forces have worked to protect the country from acts of terrorism this year through pre-emptive operations that have thwarted a number of "Islamic State of Iraq and Syria" (ISIS) plots, Lebanese officials told Al-Mashareq.
In a televised address earlier this month, caretaker Interior Minister Nohad al-Mashnouq announced that during 2018, Lebanese forces have prevented several ISIS attacks from being carried out.
Among them were two major plots at the time of the parliamentary elections.
ISIS elements had smuggled explosives into Lebanon from Syria's Idlib province in buckets of cheese, with the intention of carrying out a series of attacks.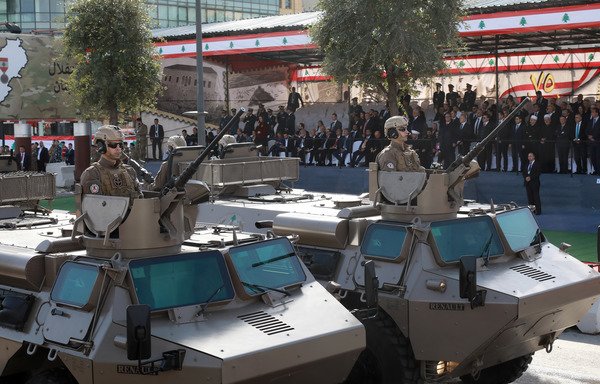 But they were blocked by the Internal Security Forces, who had been monitoring them over a 10-month period with the help of a Syrian informer in Lebanon.
In a separate incident in late September, Lebanese forces detained a man allegedly linked to ISIS over two poisoning plots, one of which was targeting the water tanks the Lebanese army's trucks fill up from every day for the barracks.
The detainee admitted to links with an ISIS element in Syria "who tasked him with making explosives and concocting poison", the General Directorate of General Security (GDGS) said in a statement.
Lebanon has been able "through our pre-emptive operations to thwart dozens of bloody attacks", GDGS director Maj. Gen. Abbas Ibrahim said November 26th.
"We have developed our terrorism combating skills," he said.
Preventive security tactics
"From the security standpoint, 2018 can be described as the year of the elimination of terrorism and adoption of preventive security," said Maj. Gen. Mounir Aqiqi, editor-in-chief of the GDGS's General Security magazine.
This has been achieved by pursuing the members of terror networks and collaborators, and the destruction of their logistical and financial infrastructure and the institutions they rely on to disseminate their ideas, he told Al-Mashareq.
According to the GDGS director, Aqiqi said, if Lebanon and the international community do not engage seriously and equally on counter-terrorism issues "the whole world will lose, not just a single nation".
This is because terror groups are still capable of obtaining simple weapons, acquiring new technologies and using social media to disseminate violent ideology and recruit fighters and suicide bombers.
"There is a need for international co-operation for the exchange of intelligence, data, experiences and knowledge to achieve security and stability", Akiki said.
Counter-terrorism achievements
The victories achieved by Lebanese security agencies in 2018 build on the success of Operation Fajr al-Juroud, launched in August 2017, security expert and retired Lebanese military officer Brig. Gen. Naji Malaeb told Al-Mashareq.
This drove ISIS elements from the barren outlying areas (juroud) of Arsal, Ras Baalbek and al-Qaa on the Lebanese-Syrian border.
GDGS has made some "important counter-terrorism achievements, especially after it acquired modern sophisticated equipment", Malaeb said.
This has enabled the directorate and its information division to "track terrorist cells and identify their locations and the social media they used to communicate with their members", he added.
In 2018, Lebanon "reaped the fruits of the achievements made by the army in the summer of 2017, namely wiping out ISIS and terrorist subgroups in the eastern juroud", said political and strategy analyst Tony Issa.
"The co-operation between security and military agencies prevented new [extremist] elements from sneaking across the border through legal and illegal crossings," he told Al-Mashareq.
In light of the thwarted ISIS plots this year, however, "it stands to reason that the agencies stay on constant alert", he said.