Iran's Islamic Revolutionary Guard Corps (IRGC) is seeking to expand its reach by gaining control of key areas along the Syrian and Iraqi borders with the eventual goal of establishing a trans-regional land route, experts told Diyaruna.
This would facilitate the movement of the IRGC's forces and its allied militias, they said, and would enable it to transport weapons, ammunition and other supplies to its various outposts.
As a means to this end, the IRGC and its allies have seized full control of the Syrian city of Albu Kamal in Deir Ezzor province, which is strategically located on the border with Iraq, Syrian lawyer Bashir al-Bassam told Diyaruna.
In addition to the official crossing, which links the Syrian town to the Iraqi border town of al-Qaim, the IRGC has set up a military checkpoint and a second border crossing in the same area for its own purposes, he said.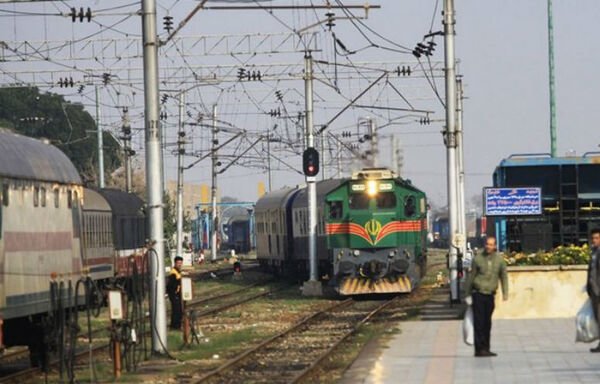 This crossing is fully controlled by the IRGC, with no Syrian regime oversight, according to eyewitnesses, who claim it "has allowed the free passage of civilian and military trucks and buses transporting militants", al-Bassam said.
Forced displacement of population
Meanwhile, Albu Kamal residents have been forcibly displaced by the IRGC and its affiliates, which continue to exert "all forms of pressure to empty the area of its residents and replace them with IRGC families", he said.
This has had the effect of forming a security cordon around the new crossing.
Albu Kamal is the only area through which the IRGC can "realise its dream of connecting Iran's commercial areas to the Mediterranean" via Iraq and Syria, al-Bassam noted.
Other forces control the rest of the Iraq-Syria border strip, he said, which explains the IRGC's "desperate effort to take full control of Albu Kamal and expel all other military forces, including regime forces, from it".
The IRGC also has sought to exercise control over land crossings between Iran and Iraq in order to establish supply lines for its militias in the region and secure routes for the transport and rotation of militiamen, Sheyar Turko, who specialises in IRGC-affiliated groups, told Diyaruna.
"In view of the strict monitoring of air transport and its high cost compared to land transport, these crossings have become vital," he said.
The ability to travel by land between Tehran and the Syrian coast via Iraq "allows the IRGC to circumvent some of the sanctions imposed on it and import and export goods", said military strategy expert Yahya Mohammed Ali.
Iran is heavily dependent on maritime transportation, he hold Diyaruna, so the passage of Iranian goods to Iraq and onward to the Mediterranean will be a "key pillar of the movement of trade and an important source of hard currency".
Railway link in the pipeline
In addition to its plans to establish a land route that would link Iran to the Syrian coast via Iraq's Anbar province and Syria's Deir Ezzor, Iran hopes to establish a rail link to Syria via the Iraqi port of Basra, Ali said.
Iran seeks to link the Iranian city of Shalamcheh in Khuzestan province to Basra with a 32-kilometre stretch of railway line, and then link Basra with the Syrian port of Latakia.
The IRGC has full control of the project through its affiliate, Bonyad Mostazafan (Foundation of the Oppressed and Disabled), he added.
If completed as planned, it would streamline the process of supplying arms to IRGC affiliates in Syria, Iraq and Lebanon, and would flood markets with Iranian goods.