The Islamic Revolutionary Guard Corps (IRGC) has been smuggling weapons to its proxy militias in Syria and Lebanon by land, via the Iraqi border with Syria, in convoys carrying Shia pilgrims, local journalists said.
In early July, reporters with Eye of the Euphrates observed dozens of buses entering Syria from Iraq, media network spokesman Nawras al-Arfi told Al-Mashareq.
A number of the buses, closely guarded by Iran-affiliated militiamen, were transporting Iraqi and Iranian civilians to religious sites, such as Ain Ali shrine near Mayadeen in Deir Ezzor province and Sayyida Zainab in Damascus, he said.
It was suspicious, al-Arfi said, that the buses did not enter Syria by way of al-Qaim/Albu Kamal border crossing, which is the normal route into Syria.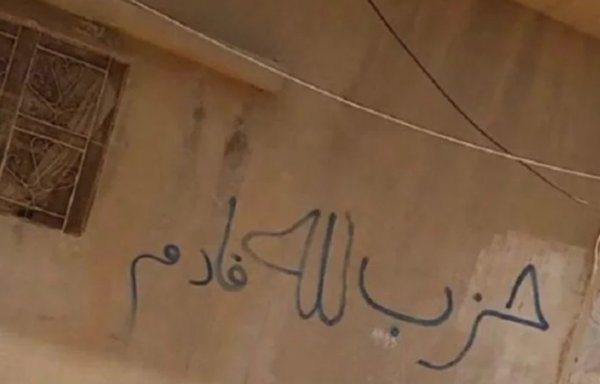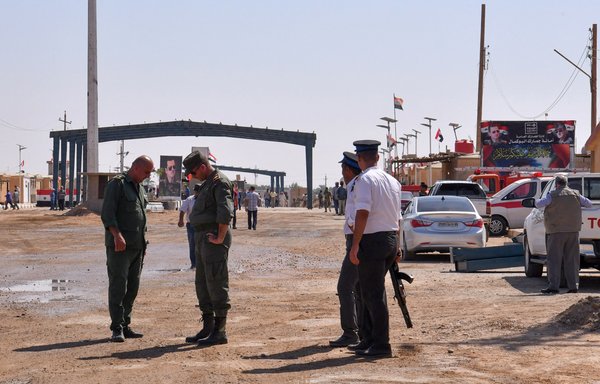 Instead, they entered via the village of al-Heri, near Albu Kamal, which is an irregular border crossing used by IRGC commanders and militias, he said.
Convoy routes
Eye of the Euphrates journalists followed the routes the convoys had taken, which led them to the headquarters of Iran-aligned militias in western Syria.
Here they saw passengers disembark from the buses, and witnessed shipments of weapons and missiles being unloaded, al-Arfi said.
"A number of convoys completed their journey through the Syrian desert (Badiya) and reached the capital, Damascus," he said.
It appears the missiles they were transporting were later smuggled into Lebanon and handed over to Hizbullah, he added, noting that the IRGC and its proxies have used this method of smuggling in the past.
In June, Iran-aligned militiamen brought a shipment of weapons from Iraq into Syria with a convoy of female pilgrims, and forbade anyone from searching them, al-Arfi said.
Eye of the Euphrates reported that the recent arms shipments "contained sophisticated weapons and advanced medium- and long-range missiles".
A number of convoys first unloaded weapons in al-Katf district, Albu Kamal, where the most important militia bases and warehouses are situated, he said.
The area's security is overseen by the IRGC's regional commander, who goes by the name of Haj Askar, and his deputy Haj Sajjad, the report said.
"A number of buses arrived at the Ain Ali shrine in Badiyat al-Quriya," it said. "The visitors disembarked to perform religious rituals, while the buses headed to al-Dabbous farms to unload weapons before returning to the shrine."
Eye of the Euphrates journalists observed a heavy militia deployment in the vicinity of the shrine under the supervision of Haj Hossein, IRGC commander in al-Mayadeen, and Liwa Abu al-Fadl al-Abbas commander Adnan al-Zouzo.
Militiamen brought in vehicles and equipment that they used to move weapons into underground storage depots, they said.
Meanwhile, they added, other convoys made their way from Deir Ezzor deep into the Palmyra desert, heading for their final destination: the Sayyida Zainab shrine in southern Damascus.
Smuggling methods
In order to avoid detection and air strikes, the Iranian regime has used various means to smuggle weapons and drones into Syria from Iraq.
These have been concealed in vegetable and food trucks and in humanitarian aid convoys, the Syrian Observatory for Human Rights reported in 2021.
The use of innovative smuggling methods underscores the great difficulties the IRGC is facing in supplying its militias, particularly Hizbullah, al-Arfi said.
In contrast, years ago, he said, the IRGC would transfer weapons and fighters aboard Ilyushin 76TD planes belonging to Syria, which flew nonstop from Tehran to Damascus International Airport.
Iran-backed militias are expanding their presence in Deir Ezzor, al-Shamiya and Palmyra, he said, and threatening the lives of local residents by seizing private homes "and turning them into weapons depots and headquarters".