The US is demonstrating its commitment to Gulf security through a series of military exercises conducted in partnership with Gulf Co-operation Council (GCC) countries.
These engagements illustrate the long-term commitment in the region to work together to counter threats from Iran's Islamic Revolutionary Guard Corps (IRGC), experts told Al-Mashareq.
GCC states are united in their mission to stem the IRGC's influence, they said, as efforts are underway to safeguard the region against aerial threats through training and the deployment of missile defence systems.
The US has reiterated that it does not seek war with Iran, but it is ready, through its maritime and air assets in the region, to defend its allies and worldwide freedom of commerce and navigation in case of Iranian aggression, they said.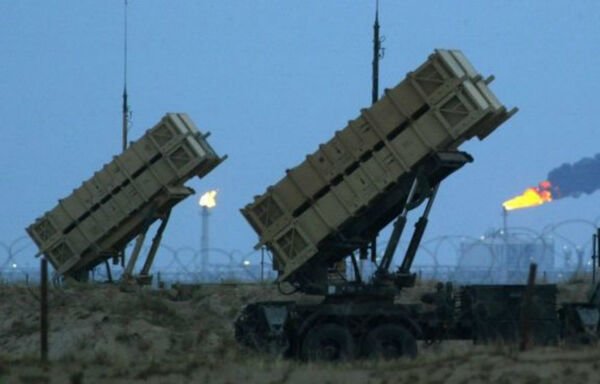 "The US is determined to implement its strategic partnership with its GCC allies by boosting their military capabilities," said Col. Rashid Mohammed al-Marri, formerly of the Dubai Police Anti-Narcotics Department.
It has recently been working on strengthening defence capabilities to ensure regional security by providing GCC allies "with the latest technology and military equipment", he told Al-Mashareq.
From April 15th to the 26th, US Air Forces Central Command service members completed the Air and Missile Defense Exercise (AMDEX).
This US-GCC joint multilateral exercise focused on combined air, ground and sea operations to promote regional stability and defend against malign influencers and enemy forces.
This exercise came on the heels of a Qatar-led joint military exercise (HI-RAIN) at Qatar's al-Udeid base, in which US and Qatari forces demonstrated the rapid deployment of a mobile multiple-launch rocket system (HIMARS).
In early April, soldiers from the US Army's 1st Battalion, 44th Air Defence Forces, conducted a training -- known as the Modular Site Construction and Occupation Rehearsal Exercise (MSCORE) -- to prepare a Patriot launch pad at Camp Arifjan, Kuwait.
Patriot missiles are surface-to-air missile systems designed to destroy enemy missiles or aircraft.
Exercises included transitions and the creation of a new site. From the new location, the soldiers continue their defence mission.
Joint air force, navy drills
The Abraham Lincoln Carrier Strike Group and a US Air Force B-52H Stratofortress, assigned to the 20th Expeditionary Bomb Squadron and part of the bomber task force, conducted joint exercises in the region June 1st.
Exercises included air-to-air training, flying in formation, and simulated strike operations in defense of a national asset.
The US had dispatched the carrier strike group and bomber task force to the Arabian Gulf in early May in response to intelligence reports indicating that Iran is moving short-range ballistic missiles aboard civilian boats in Gulf waters.
The B-52H can carry up to 70,000 pounds of weapons and has a typical combat range of more than 8,800 miles (14,000 kilometres). Its anti-ship and mine-laying capabilities make it a highly-effective asset to assist naval forces in ocean surveillance.
In another US-led exercise in early June, the US Air Force conducted an exercise for ground crews at Qatar's al-Udeid base to practice loading and unloading Joint Air-to-Surface Standoff Munitions (JASSM).
"These weapons represent a global deterrent; they have the capability to hit targets from standoff ranges, which makes them especially impressive when delivered by an asset that can be anywhere in the world in a day," a lead US Air Force strategy planner told Al-Mashareq.
"The US is ready to act with a wide array of capabilities at a moment's notice," he said.
JASSM's long range allows it to be fired from well outside hostile air defense systems and its stealthy airframe makes it extremely difficult to detect.
Bombers can carry more than 16 missiles per aircraft yielding significant combat power from a single aircraft. Additionally the F-15E, F-16, and F-18 are all capable of shooting JASSMs.
Improving air defence systems
Training exercises such as AMDEX provide "an aerial shield" that protects all Gulf states "in the event of an attack with missiles of any type", said military expert Abdel-Karim Ahmed.
These drills aim to "co-ordinate rocket launch efforts from the ground, sea or sky to hit any hostile target that might try to penetrate the regional airspace of GCC countries", he told Al-Mashareq.
The GCC's air defence system requires full co-ordination between all the armies of the region, said Ahmed.
In order to achieve integration, the GCC states' missile launch units must be connected to a unified operations room that co-ordinates action in the event of an emergency, he said.
The deployment of the Patriot missile system in Kuwait and Saudi Arabia, and recently in the UAE, will provide protection "not only for these countries, but certainly for all GCC countries", he said.
The UAE had signed a deal with the US in February to buy Patriot missile launchers at a cost of $1.6 billion.
These missiles represent a "defensive umbrella against potential attacks", said al-Marri, "especially in view of the growing threat of attacks by the IRGC or its proxies with unmanned aerial vehicles (UAVs) and ballistic missiles".
"Patriot missiles are characterised by their ability to hit their target with precision, which is a key security advantage," he said, adding that the Patriot is one of the most successful air defence systems in the world.
"It is clear that the US is the only country capable of employing its relations, agreements and alliances to ensure the stability of the [Gulf] region," said international affairs researcher Mahmoud Abdel-Moneim.
It is also clear that all GCC states, despite some political differences, are co-operating with the US to maintain the stability of the region and protect it from the fallout of a possible military intervention by Iran, he told Al-Mashareq.