Participants at the 4th Arab Economic and Social Development Summit, held Sunday (January 20th) in Beirut, urged the international community to support countries that bear the burden of hosting Syrian refugees.
In a concluding statement called the Beirut Declaration, representatives from 20 countries -- absent most heads of state -- also called on donors to implement development projects to mitigate the economic and social impact of refugees.
They called on the international community to use all available resources to find effective solutions for the refugee crisis and to redouble collective efforts to create conditions conducive for refugees to return to their homeland.
Summit participants also stressed the importance of adopting proactive policies to build a workforce that can develop digital economies.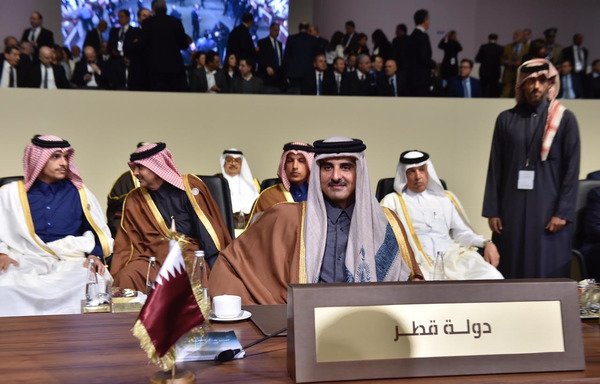 They called for progress on the Greater Arab Free Trade Zone and Arab Customs Union; agreed on a programme to integrate women and girls into the local development process; and a strategy to protect displaced and refugee children.
"The decisions adopted at the summit are in line with Lebanon's plan to respond to the refugee crisis and the outcomes of the Cedre conference," Minister of State for Displaced Affairs Mouin al-Merehbi told Al-Mashareq.
"The summit yielded nothing new, as we had already stated at all international forums and conferences the need for investment in economic projects that benefit Syrian refugees and host communities," he said.
"Projects to support host communities and the refugees have already been implemented and have had a good impact," he said.
These include the installation of a water supply line to the town of Bebnine in Akkar for the first time for the benefit of its population of 40,000 and the 45,000 Syrian refugees living there, he said.
Confidence in Lebanon
That the summit was held in Beirut "was of economic importance to Lebanon because it strengthened confidence in [its security situation] internally and abroad", said Kawthar al-Hanbouri, editor-in-chief of an economic website.
Following the summit, she told Al-Mashareq, Qatar pledged to purchase $500 million worth of Lebanese government bonds.
This has had a direct positive impact, reflected in a rise in the value of government debt securities, al-Hanbouri said, adding that the Qatari decision "will have direct and impactful effect on the currency market in Lebanon".
Lebanon also will benefit from a Kuwaiti initiative to establish a technology and economy investment fund, which now totals $200 million, with Kuwait and Qatar each contributing $50 million to it, she said.
"Lebanon also will benefit from the Free [Trade] Zone, the requirements of the [Arab] Customs Union, the Arab Common Market and the Pan-Arab Strategy for Sustainable Energy 2030," al-Hanbouri said.
Support for youth, women
The summit's affirmation of the importance of working towards a digital economy and online commerce is "very important for Arab countries, and Lebanon in particular", social media expert Nada Hamza told Al-Mashareq.
"It motivates the youth to launch startups," she said, adding that "Lebanon has been working for decades with international organisations to develop the capabilities of the Lebanese youth in this field".
But these youth always reach a point where they must turn to more technologically advanced countries in the region or beyond to find opportunities to advance their creative work, she said.
The summit also stressed the need to develop women's capacities and activate their role so they can contribute to economic development, Hamza said.
"Lebanese women are prominent entrepreneurs, but Lebanese and Arab businesswomen must network in order for their contribution to development and economic life to be more effective," she said.