Lebanon will hold its first parliamentary election since 2009 on Sunday (May 6th), after lawmakers extended the term of their mandate three times.
A total of around 3.7 million voters are expected to cast their votes in 15 electoral districts set up under Lebanon's new proportional lists system.
Of this number, around 60% of the 82,900 Lebanese living outside the country who registered to vote in the elections have already cast their ballots.
The new system maintains the sectarian seat allocation in the 128-member parliament, but swaps out the decades-old plurality system for a proportional list-based one.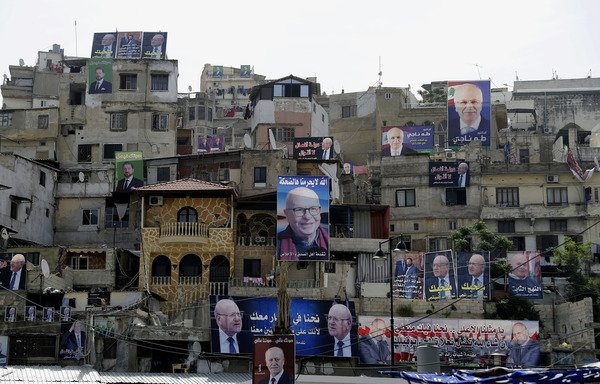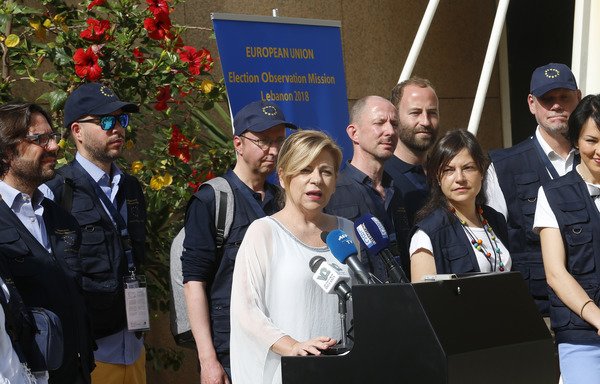 In each district, the seats are proportionately distributed among the various religious sects present in that area.
All voters, regardless of sect, can vote for all seats in their district. In the past, they could individually choose which candidate they wanted to elect for each seat. Under the new law, they must choose from among a total of 77 lists.
The formation of those lists has been a key dimension of the new process. In some districts, political foes have reached across the aisle to form mutually beneficial alliances, while opposing each other in other districts.
It has also forced non-traditional candidates who would have run as independents to join forces within lists, as they can no longer run individually.
Election oversight
Voting will be secured by the Lebanese army command, with military units deployed across the country and on full alert from Saturday night until the announcement of results.
The elections are being monitored by the European Union Election Observation Mission and delegations of election monitors from other countries, to ensure they are transparent, neutral and fair.
Candidates will enter a period of electoral silence at midnight Friday.
Electoral Supervisory Commission head Judge Nadim Abdul Malek reminded the media of the need to abide by the electoral silence period, from midnight Friday until the closing of ballot boxes.
"All media outlets are banned from airing any campaigning content or direct election calls, except for the voice and/or visual content which cannot be avoided during the direct coverage of the electoral process," he said.
Campaigning reached its peak between the rival lists this week, with political leaders trading accusations and promoting their various platforms.
The triumvirate heading the state is unlikely to change, with parliament speaker Nabih Berri likely to keep his post and Prime Minister Saad al-Hariri also set to stay put. President Michel Aoun's position is not up for renewal on May 6th.
"These three forces will directly or indirectly be at the helm" after the vote, said Sami Atallah, director of the Lebanese Centre for Policy Studies.
Iran-backed Hizbullah and its allies could see gains in parliament, however, though the new voting system has raised hope that a civil society list will usher in some changes.