Egypt has welcomed the US decision to designate Hasm and Liwa al-Thawra as terrorist groups, saying it is a positive step towards co-operation between the two countries in fighting terrorism.
The new US designation is a "positive development", Egyptian Foreign Ministry spokesman Ahmed Abu Zeid said in a February 1st statement, describing the move as a "practical translation of its [the US] solidarity with Egypt against terrorism".
The US Department of State on January 31st announced it was designating Liwa al Thawra and Harakat Sawaid Misr, better known as Hasm, as terror groups.
The two groups were listed as specially designated global terrorists under Section 1(b) of executive order 13224, the department said.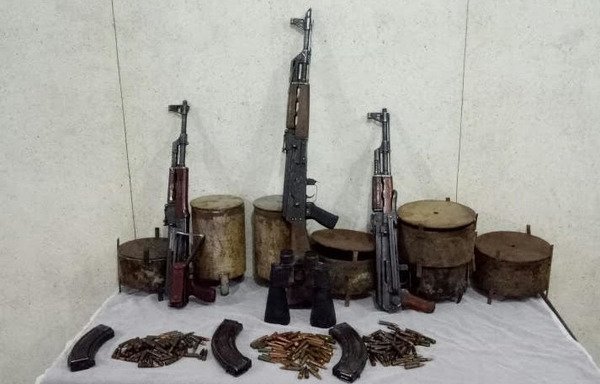 Secretary of State Rex Tillerson said these designations target "key terrorist groups" threatening regional stability and serve as "an important step in denying them the resources they need to plan and carry out their terrorist activities".
Britain also has included Hasm and Liwa al-Thawra on its list of proscribed terrorist organisations.
"As part of its continuous efforts to strengthen its response to international terrorism, the United Kingdom has proscribed the terrorist organisations Hasm and Liwa al-Thawra," the British Embassy in Cairo said on December 22nd.
After reviewing evidence of attacks carried out by Hasm and Liwa al-Thawra against Egyptian security personnel and public figures, the UK government has concluded that these groups meet its criteria for proscription, it said.
"The proscription will enhance the UK government's capacity to disrupt the activities of these terrorist organisations," the statement said.
"We said we will not leave Egypt alone in the frontline in its battle against terrorism and we meant it," British Ambassador to Egypt John Casson said. "I am confident that our resilient societies will prevail against these poisonous groups."
Groups emerged in 2016
Harakat Sawaid Misr, commonly known as Hasm, emerged in July 2016, after carrying out an armed attack on security forces and members of the judiciary.
In 2016, it carried out failed assassination attempts targeting Assistant Attorney General Zakaria Abdel Aziz and Cairo Criminal Court president Ahmed Abu al-Fotouh.
The same year, Hasm elements tried to kill former Grand Mufti of Egypt Sheikh Ali Gomaa, in reaction to his consistently moderate positions and fatwas countering extremist ideology.
Liwa al-Thawra announced its founding on August 21st, 2016, after claiming responsibility for an attack on al-Agizi checkpoint in Menoufia province that left two policemen dead and three others, including two civilians, wounded.
The group claimed responsibility for its second attack, the assassination of Egyptian military officer Brig. Gen. Adel Ragai, in October 2016.
Targeting terror funding
"Washington's move comes in support of the Egyptian state's serious efforts to combat terrorism," Cairo University political science professor Tarek Fahmi told Al-Mashareq.
The threat these groups pose to Egypt's national security has become more apparent recently, he said, even though the pace of attacks has slowed as a result of strikes targeting the group throughout 2017.
"The steps taken by the US and Britain to designate the two groups contribute to drying up the sources of funding and support they receive," he said, in conjunction with the internal campaign led by Egyptian security agencies.
The decision will open the door for increased co-operation between Egypt and the US in combating extremist groups, said Brig. Gen. Khaled Okasha, a member of the Supreme Council for Combating Terrorism and Extremism.
Pursuant to this decision, "efforts will be undertaken to pursue terrorist groups worldwide and monitor the flow of funds they use to carry out terrorist acts", he told Al-Mashareq.
"At the present time, extensive investigations are being conducted by the Egyptian authorities into the attacks carried out by these terrorist groups," he said, adding that international co-operation will deal them a powerful blow.