Saudi Arabia said it intercepted a missile fired by Yemen's Houthis (Ansarallah) over Riyadh on Tuesday (December 19th), as the Iran-backed militia said the target was Yamamah palace, the official residence of King Salman.
Saudi Arabia said the ballistic missile was "Iranian-Houthi".
"Coalition forces confirm intercepting an Iranian-Houthi missile," the Centre for International Communication, an arm of the Saudi information ministry, said Tuesday, adding that no casualties were reported.
A loud explosion was heard at 10:50 a.m., shortly before the scheduled unveiling of the Saudi budget, which is usually announced from the Yamamah palace by the king.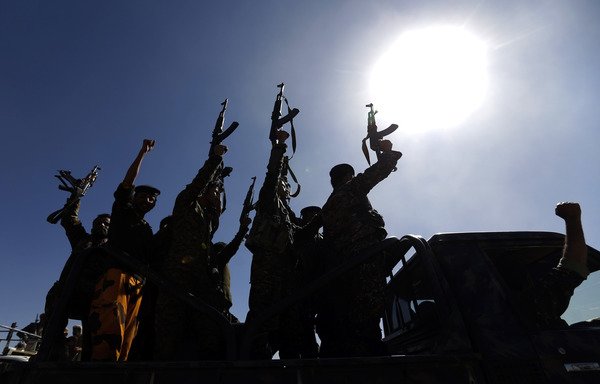 Riyadh residents reported hearing a loud explosion and seeing smoke.
"I was in my office when I heard a big bang," said Tomas Kompikan, one of the many foreign workers in Riyadh. "Suddenly after around 30 to 45 seconds I heard a next sound... and we saw a white smoke."
"Ballistic missile intercepted over Riyadh," the Arab coalition battling Yemen's Houthis said in a statement.
Second of two attacks on Saudi capital
It was the second Houthi missile attack on Riyadh in the past two months.
The first attack, which targeted Riyadh international airport on November 4th, triggered the tightening of a longstanding coalition blockade of Yemen.
The coalition, which accuses the Houthis of being a proxy for Iran, says the blockade is needed to stop the flow of arms to the Houthis from Tehran.
Saudi Arabia accused Iran of supplying the missile to the Houthis, a charge Tehran has denied.
On Thursday, US ambassador to the UN Nikki Haley presented what she called "undeniable" evidence that last month's missile was "made in Iran".
But her comments went beyond the findings of a UN investigation, which reached no firm conclusion on whether the missile came from an Iranian supplier, saying only that it had a "common origin" to some Iranian designs.