Saudi Arabian ground defences on Saturday (November 4th) succeeded in intercepting a ballistic missile attack from Yemen,
Experts who spoke with Al-Mashareq described the attack as a transgression on Saudi soil and willful persistence by Iran's Islamic Revolutionary Guard Corps (IRGC) in furthering its regional agenda.
At 8:07 p.m. Saturday, the Houthis fired a ballistic missile from within Yemeni territory towards the Saudi capital, said Col. Turki al-Maliki, spokesman for the Arab coalition fighting in support of Yemen's legitimate government.
The missile was fired in the direction of Riyadh and intended to target civilians in densely populated areas, he said in a statement.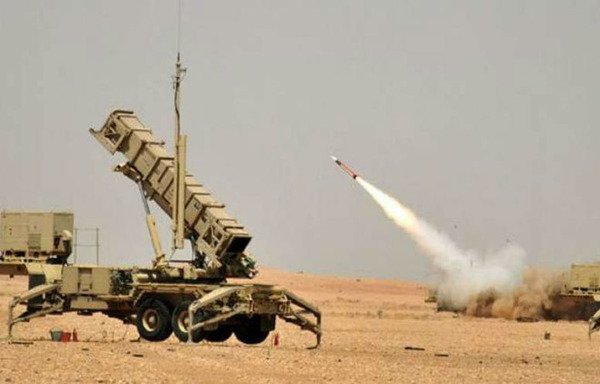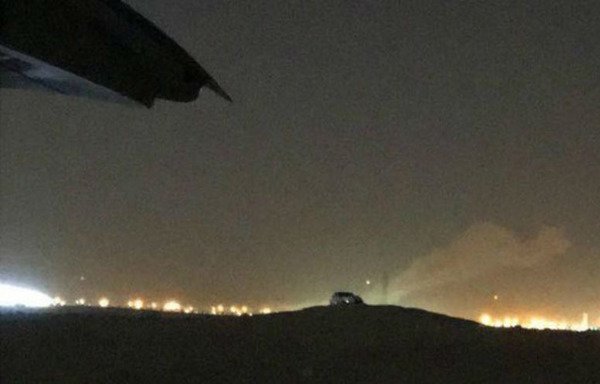 It was intercepted by a Patriot missile, he said.
Shrapnel fell over an uninhabited area east of King Khalid International Airport where the missile was intercepted, but there were no injuries, al-Maliki said.
Fueling regional tensions
The missile attack is part of the Iranian plan "to create permanent tension in the region", former Saudi army officer and military attaché Maj. Gen. Mansur al-Shehri told Al-Mashareq.
This is because the Houthi militia, Ansarallah, is the armed group that fired the missile, and they receive direct backing from the IRGC, he said.
Al-Shehri said it is possible that the rocket was fired on the direct order of the IRGC as Iran's response to the new crisis that arose between Saudi Arabia and Iran following the resignation of Lebanese Prime Minister Saad al-Hariri.
Al-Hariri announced his resignation in a televised broadcast from Saudi Arabia on Saturday, in which he strongly criticised Iran's destabilising role in Lebanon through its proxy, Hizbullah, and revealed his concerns about a plot to assassinate him.
Transgressions such as the Saturday missile attack by groups affiliated with the IRGC confirm its support of armed groups in the region, al-Shehri said.
"Long-range missiles of this type are not widely deployed and are possessed by only a handful of countries in the region," he added.
A violation of international law
Al-Shehri said the launch of the ballistic missile targeting Riyadh is a violation of UN Security Council Resolution 2216 of April 14th, 2015.
This resolution imposed sanctions on Abdul Malik al-Houthi, the leader of the Houthis, and Ahmed Ali Abdullah Saleh, the son of the former Yemeni president, who are accused of "undermining peace, security and stability" in Yemen.
It also bans the import of weapons, equipment and military means of transportation for Saleh, his son, Ahmed, al-Houthi, Abdul Khaleq al-Houthi and Abdullah Yahia al-Hakim and all who work for them or carry out their orders in Yemen.
The missile was fired indiscriminately, al-Shehri said, pointing out that those behind the attack knew full well that the damage would not be inflicted on military targets but rather on civilian lives and property.
Due to the successful interception of the missile, the damage was material and minor this time, he said, as its remnants fell north of Riyadh near King Khaled International Airport.
Iran on Monday dismissed accusations that it was responsible for the attack.