Saudi Arabia's new measures to combat terror financing and money laundering, which went into effect in early November, target new sectors and are expected to further restrict the smuggling of funds, experts tell Al-Mashareq.
"The new mechanism rolled out throughout the kingdom to prosecute money-laundering and terrorism financing crimes allows for a more comprehensive prosecution of these type of crimes,", said Mahmoud al-Nawfal of the Interior Ministry's Saudi Arabia Financial Investigation Unit (SAFIU).
The pursuit and surveillance process now encompasses additional sectors, such as the precious metals and precious stones sector, he told Al-Mashareq.
"What distinguishes this mechanism is that it opens the door for ordinary citizens to report any suspected individual through a special form," he said.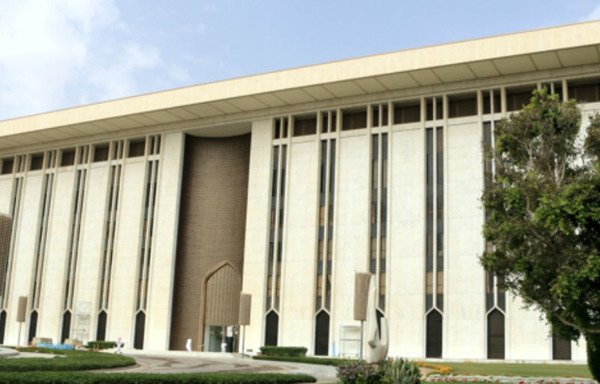 There are two other types of reporting forms, one for banks and the other for institutions and companies, al-Nawfal explained, adding that these now have been circulated to all concerned government and private sectors.
The reporting form for companies and institutions includes all information related to the amount and type of transaction, he said, and is submitted via the Capital Market Authority, "as companies and institutions fall under its authority".
The second type of form is used for banks as well as currency exchange, insurance and finance companies.
All those who submit reports "must do so through official legal or financial channels, namely notary public offices, officially certified accounting offices or law offices", al-Nawfal said.
The aim is to block those who might seek to exploit this procedure to retaliate against individuals or companies for personal reasons or disputes, he said.
The reports are submitted directly to the director of the General Administration of Financial Investigations to take the required legal action, al-Nawfal said.
An e-mail account ([email protected]), phone number (8001222224), and fax number (0114127616) have been set up to receive reports.
Meeting international standards
"The new mechanisms meet international standards for combating terrorism financing and money laundering, particularly those set by the Financial Action Task Force (FATF)," said Qassim University lecturer Yasser al-Muhanna.
The kingdom joined the FATF, an intergovernmental body for combating money laundering and terror financing, as an observer member in 2015.
"The new measures are in line with the general trend in the kingdom to regulate all matters related to financing and financial activities, including combating terrorism financing, money laundering and corruption," he told Al-Mashareq.
Saudi Arabia's association with international institutions that combat terror financing will facilitate the tracking and prosecution of individuals and organisations that engage in these types of activities, he said.
The investigation and prosecution of terror financing no longer focuses solely on groups such as al-Qaeda and the "Islamic State of Iraq and Syria" (ISIS), he said, noting that groups that receive funding from Iran's Islamic Revolutionary Guard Corps (IRGC) and Hizbullah also are subject to prosecution.
Battle against terrorism
"The kingdom is now at the heart of the battle against terrorism, and combating terrorism is futile without efforts to stop its funding," said Shamel Humaidan of the General Authority of Zakat and Tax's Riyadh office.
The kingdom is active on this front internally and abroad, he told Al-Mashareq.
"It also is focusing on targeting non-traditional means and methods," he said, as those who engage in terror financing are discarding the methodology they have used in the past and are employing new means that do not raise suspicion.
The kingdom's new directive indicates some criminals are exploiting sectors that escaped attention in the past in order to funnel funds to terror groups, he said.
These include the precious stones and metals sectors, which are conducive to smuggling operations as these goods retain their value anywhere in the world, Humaidan said.
The real estate sector also has been a focus of attention, he said, as it is "a vital sector that allows for capital growth, as well as laundering, as it has been a high-growth sector for a long time".