Top Yemeni ministers met in Riyadh on Tuesday (November 7th) to discuss ways to confront Iran's smuggling of arms into Yemen via land and sea routes.
The meeting was convened after Yemen's Houthis (Ansarallah) on Saturday fired a ballistic missile towards Riyadh, which Saudi Arabian ground defences succeeded in intercepting.
The Houthi militia receives direct backing from Iran.
Arms smuggling into Yemen is carried out with the help of human trafficking and smuggling gangs and through the exploitation of African refugees coming to Yemen by sea, various media outlets have reported.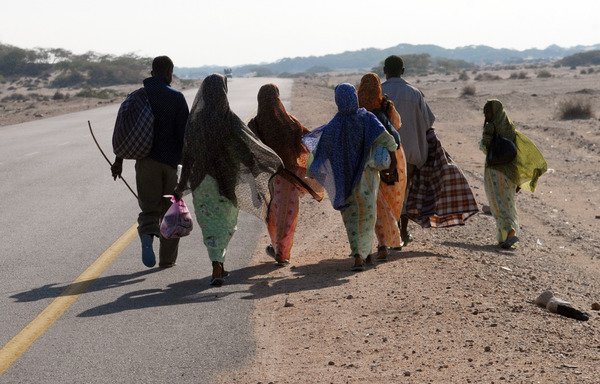 Deputy Prime Minister and Foreign Minister Abdul Malek al-Mekhlafi presided over the Tuesday meeting in the Saudi capital to discuss the matter, alongside Deputy Prime Minister and Interior Minister Maj. Gen. Hussein Arab.
Senior officials from both ministries were in attendance, along with the heads of Yemen's Political Security Agency, National Security Agency, Immigration and Passports Authority and other security commanders.
Meeting participants confirmed that human traffickers have added arms smuggling to their regular activities, which include the illegal transportation of refugees and goods to Yemen by boat from the Horn of Africa and East Africa.
Upholding UN sanctions
They stressed the importance of co-operation with the International Sanctions Committee which the UN Security Council formed to follow up on the implementation of UN Resolution 2216 of 2015 and related legislation.
The resolution calls on all parties to the conflict, in particular the Houthis, to immediately and unconditionally end violence.
It calls for the Houthis to withdraw from all areas seized during the current conflict, relinquish arms seized from military and security institutions, and cease all actions falling exclusively within the authority of the legitimate government.
It also imposes sanctions, including a general assets freeze, travel ban and arms embargo, on Abdulmalik al-Houthi, the Houthis' leader, and on Ahmed Ali Abdullah Saleh, the son of the former Yemeni president.
Al-Mekhlafi stressed the importance of close co-operation with the Arab coalition and other allies to confront the various security challenges Yemen is facing.
He emphasised the need to form an active co-ordination mechanism between Yemen's foreign and interior ministries, security agencies and relevant government agencies to realise these goals.
Meeting participants also discussed co-operation among Yemen and its allies to combat terrorism and extremism and share intelligence on extremists or foreign fighters who are trying to exploit the chaos created by the Houthis' coup.
Arms smuggling routes
Iranian arms are smuggled into Yemen via several different routes, said Abaad Centre for Strategic Studies director Abdulsalam Mohammed.
"Smuggling routes include various sea routes, including some via the Red Sea and Yemeni islands to the west, and some others via the Arabian Sea and southern coast in Hadramaut and al-Mahrah," he told Al-Mashareq.
After these arms shipments arrive on Yemeni shores, he said, "smuggling starts towards the north by land via the desert or checkpoints manned by militants".
"Smuggling and human trafficking gangs also exploit refugees to help with transport operations when they arrive at the coast," he added. "When refugees arrive at Yemeni coasts, they fall prey to the gangs that recruit them."
The Houthis acquire rockets in several ways, Mohammed said.
"The first is by smuggling rockets or rocket components through the common smuggling routes," he said.
"The second is by bringing in experts to assemble or manufacture rockets inside the country, and the third is by using the rocket stockpile of Saleh's forces, with some modification."
The coasts and crossings need to be monitored, and smuggling gangs need to be hit, he stressed, so that "regional, international and local entities that help smuggle arms" can be stopped.