Moderate Shia clerics who spoke with Al-Mashsareq denounced Hizbullah's continued recruitment of Lebanese teenagers to fight in Syria, pointing out that many young fighters are returned to their families as corpses.
No party or group has the right to conscript them, they said, in the aftermath of a series of funerals Hizbullah held for five young fighters that began on July 8th.
The funeral procession held for 16-year-old Mahdi Hassan Abu Hamdan between his Bekaa Valley hometown of Taalbaya and the southern suburb of Beirut sparked tremendous anger among moderate Shia.
Hizbullah announced his death on its Facebook page, Echo of the Martyrs (Sada al-Shohada), which features numerous photos of teenagers and youth killed in Syria since Hizbullah became involved in the fighting there.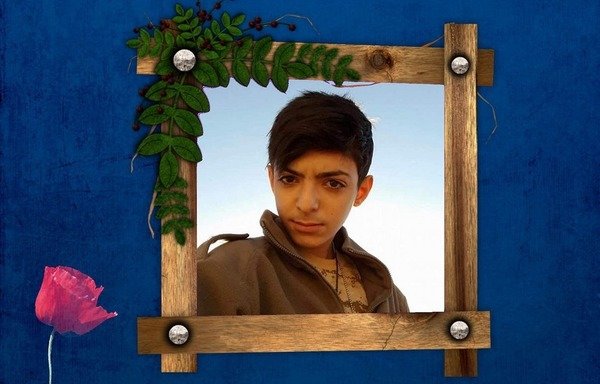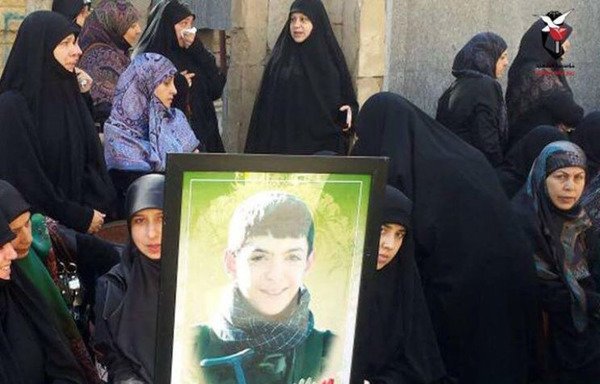 'No right to recruit minors'
Military conscription "is the exclusive right of the Lebanese state, and Hizbullah and other parties and groups do not have the right to recruit adults, let alone minors", religious expert and scholar Sayyed Ali al-Ameen told Al-Mashareq.
Armed groups that recruit minors do so out of their need for fighters, he noted, and not based on religious ruling.
The preservation of human life "is a divine duty", al-Ameen said, noting that Islamic law prohibits killing and bloodshed.
Pulling minors off the battlefields and sending them to schools and universities will be a "revival for them and their communities", he said.
Clerics and scholars can help put a stop to this practice, by pointing out that it violates religious tenets and warning of the danger and harm it brings, he said.
Many clerics are keeping silent on this matter, however, "because they are intimidated by the power of the parties that do so", al-Ameen said.
It ultimately falls on the Lebanese state to prevent this from happening, he said, as the state is the only party "empowered to enforce the law upon its people and on its territory".
Militarising the Shia community
Hizbullah is thrusting more youth into the battles in Syria "not because it is short on fighters, but rather because this is a logical outcome of its militarisation of the Shia community", said political activist Luqman Salim.
After years of indoctrination, the community "now acquiesces to sending its children and teenagers to fight, as if they are going there to carry out paid work", he told Al-Mashareq.
"We have been repeatedly saying for many years that Hizbullah is militarising the Shia community, based on our witnessing of the recruitment of children and juveniles, and their subsequent death in Syria," he said.
Children from Imam al-Mahdi Scouts attended the funeral of Mahdi Hassan Abu Hamdan, where they played military funeral music and sang the party's songs.
These children have not yet reached puberty, Salim noted, "yet they are unfortunately already being trained on the culture of death at funerals".
Parents who allow their children to fight in the ranks of Hizbullah typically fall into three categories: veteran soldiers, whose children are already militarised, those driven by financial and social destitution, and the powerless, Salim said.
He said he does not think the recruitment of children stems from a "shortage of fighters, but rather from a distinctive culture, peculiar logic and contentiousness that the party is trying to propagate".
The economic factor, "which contributes to parents acquiescing to the conscription of their children for 600,000 Lebanese pounds ($398), in a country in which the unemployment rate is 30%", also is considerable, he added.
As for Imam al-Mahdi Scouts, he said, this group serves as the "incubator that prepares them for the culture of death".
The Shia community "needs generations to reverse what the party has done to the children", he said.
Martyrdom documents
Most parents of youth killed in Syria "are very angry, but they cannot express their anger and grief", said Salman Suleiman, a close observer of the issue of child recruitment who asked to use a pseudonym out of fear for his safety.
"Handing over the administration of the affairs of Shia to Hizbullah, and the miserable conditions parents are living under in their hometowns have enabled Hizbullah to recruit children," he said.
Young people are being recruited to fight in Syria for sums ranging between $400 and $1,000 a month, he said, "and in exchange, their parents must sign a document by which they give up the lives of their children for martyrdom".
"What is most painful about this was seeing, at the funeral held for teenager Mahdi Hassan Abu Hamdan [...] children taking part, dressed in military uniform," Suleiman said.
"They are the ones who are sent to fight in Syria and elsewhere," he said.
Instead of "celebrating earning a high school diploma, [Abu Hamdan] was brought back to Lebanon in a coffin", he said.
"It is enough to take a look at the party's social networking sites to realise the magnitude of the tragedy of the childhood that is being slain in Syria."