There is rising concern in Egypt about the security risk posed by the return of radicalised Egyptians who travelled to Syria to fight in the ranks of extremist groups and are now fleeing the battlefronts, experts tell Al-Mashareq.
There has been a resurgence of alarm since official investigations revealed that the two suicide bombers who attacked churches in Tanta and Alexandria had traveled to Syria to fight with the "Islamic State of Iraq and Syria" (ISIS).
"The issue of the returnees from Syria is of concern to not only Egypt," said terror group expert Maj. Gen. Yahya Mohammed Ali, a retired military officer. "It is a national security issue for many countries around the world that have had youth migrate to the alleged 'Islamic state' declared by ISIS."
This issue can only be resolved through a collective international effort, he told Al-Mashareq, as the exchange of intelligence is key to tracking and arresting anyone who had traveled to fight in Syria and decided to return.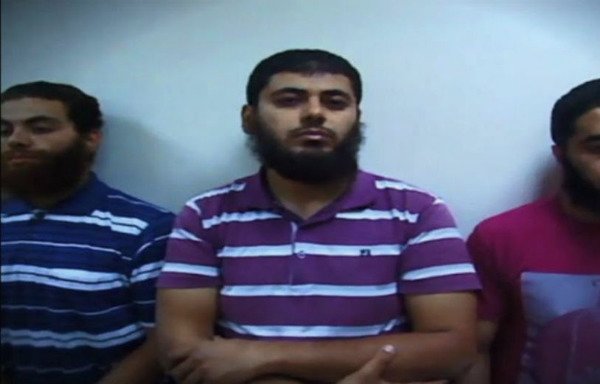 Extremist fighters who were recruited to fight in Syria have been "turned into ticking time bombs" and could cause chaos upon their return, he said.
Watch lists and databases
Egypt has compiled watch lists containing the names of hundreds of young men who travelled to Syria to fight, said Lt. Col. Amin al-Zaini, an Egyptian police official attached to Interpol.
These lists include two sets of names, he told Al-Mashareq -- those who are known to have travelled to Syria to fight, and those suspected of having gone.
The precise number of those who have traveled to Syria is not known, because a large number of them travelled there illegally, he said, adding that these returnees pose the greatest threat as their whereabouts is not known.
There are an estimated 3,000 of these fighters in Syria, he said.
Most are thought to have headed to Syria in 2012 and 2013 and are believed to still be there, so their names were placed on watch lists and their movements are being tracked in co-operation with countries such as Lebanon and Jordan.
"Available information indicates that most Egyptians who joined terrorist groups in Syria are currently in Idlib province, having retreated to that region when their groups were forced to withdraw from several areas," he said.
An advanced database that contains DNA information collected from the family members of those who are known or believed to have travelled to Syria to fight is currently being compiled, al-Zaini said.
This will facilitate tracking and arrest operations in Egypt and throughout the region and the world, he explained.
"Additionally, work is under way to develop new legal and scientific frameworks on how to handle returnees, the conduct of the arrest process and length of the prison terms," he said.
Accountability for returnees
There are two types of Syria returnees, said Rajeh Sabri of the Directorate of Religious Guidance at the Egyptian Ministry of Endowments.
Some "voluntarily want to return to escape the hell of war", he told Al-Mashareq, and will require psychological and social care in addition to judicial and legal accountability upon their return.
Other returning fighters -- the more dangerous category -- include those who are bent on carrying out terrorist acts in accordance with the orders they received, as was the case with the Tanta and Alexandria attackers, he said.
These returnees pose the gravest threat and rehabilitation may be futile with them, he added.
Sabri said it is possible to learn from Saudi Arabia's Munasaha (counseling) programme and to work on developing and modifying it to suit Egyptian society, with the participation of all government institutions and agencies.
At present, he said, detainees are placed in solitary confinement -- isolated from other prisoners out of fear they would spread their extremist ideology to others.