Syrian refugees in Egypt who spoke with Al-Mashareq said they would not be heeding the Syrian regime's call to return to their homeland, as a return under the current circumstances would be fraught with danger.
Many Syrian refugees are on the regime's arrival watch lists, they said, and will require assurances they will not be harmed or persecuted in any way upon their return before embarking on a return journey.
Syria's Ministry of Foreign Affairs called on Syrian refugees to return to their "motherland Syria" in a statement carried by state media Tuesday (July 3rd).
The statement called on Syrians "who were forced to leave the country due to the war and terrorist attacks to return to their motherland, since most areas that were under the terrorists' control have been liberated".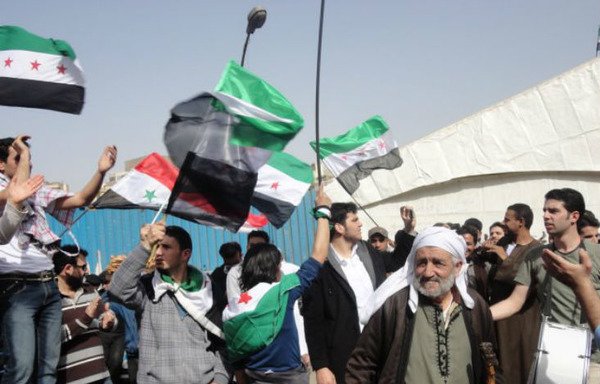 The ministry's call was met with derision by Syrians in Egypt and in other countries, said lawyer Bashir al-Bassam, a Syrian refugee who resides in Egypt.
The majority of Syrian refugees actually fled areas controlled by the regime, he told Al-Mashareq, while others escaped the fighting in their areas, "so nothing has changed on the ground".
It is still the same regime, he stressed, "and actually the risks are greater now than in the past because of the existence of hundreds of arrival watch lists".
These "black lists" include the names of all known regime opponents abroad, al-Bassam added, noting that in addition to the possibility of detainment upon arrival in Syria, there is also the matter of mandatory conscription.
Three years of mandatory military service await all youth who are currently outside the country, he said, while most other male returnees are likely to be called up for reserve duty.
Manipulating public opinion
With its call for Syrian refugees to return at this moment, the foreign ministry is trying to manipulate international public opinion, said Syrian journalist Mohammed al-Abdullah, who resides in Cairo.
"It is trying to imply that Syrians fled the war and opposition-controlled areas," he said, especially that the call to return to the homeland coincides with the Syrian army entering many opposition areas it lost years ago.
This is an attempt by the regime to whitewash its record, he added.
Al-Abdullah said a return to Syria requires regional and international assurances to ensure the returnees would not be harmed in any way or targeted by the regime's security agencies or those of the militias affiliated with it.
Talk of a return is premature, he added, as it would involve return to all areas, many of which are still witnessing continuous fighting and others of which are still under the control of extremist groups.
The issue of return also involves returning employees to their jobs and compensating those whose property or businesses were looted, he said.