Educational curricula can serve as a critical tool in steering young people away from extremism, policy experts from around the region said during a recent meeting in Beirut, but reforms are needed if it is to be truly effective.
Following a regional conference in Beirut on September 29th and 30th, 50 education policy experts from Lebanon, Iraq, Bahrain, Oman, Jordan, Syria, Egypt and Tunisia issued a set of 16 recommendations for education reform.
The points put forth in the Beirut Declaration on Education Reform to Safeguard against Extremism in Arab Societies include recommendations on building educational systems that promote citizenship, foster diversity and ingrain the principles of non-discrimination and acceptance of differences.
The declaration stressed the need to update religious discourse to emphasise these values and called for the formation of independent higher councils for education, culture and science that formulate policies and develop curricula.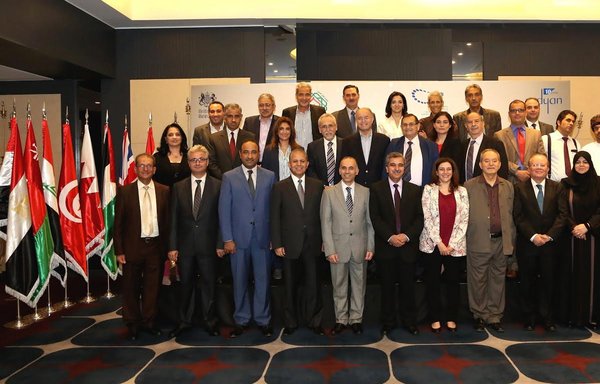 It also called for the formation of independent national committees to identify the symptoms of extremism so these can be directly addressed.
The declaration brought forth a "conceptual vision of education reform and recommendations on steps of implementation", Adyan Foundation policy adviser Ziad al-Sayegh told Al-Mashareq.
"The declaration will not remain just a declaration, as hard work is under way to develop a strategy for networking with active educational institutions and influential actors in the area of education policy formulation," he said.
This work will take into account the particularity of national policies, he added.
First and foremost, al-Sayegh said, education reform "is a reform of mindsets and an initiative to infuse elements of renewal in our education curricula to build peace and citizenship that fosters diversity".
The challenges are many, he added, but there is a conviction and a will to carry out the desired reform, noting that initiatives to roll out the declaration have begun in Lebanon and several other countries in the region.
"Reform of religious education was one of the key themes of the regional conference, with focus on examining the religious roots of extremism," he said.
Extremism one of key social concerns
"Extremism is one of the most prominent concerns topping the list of social and political problems in the region and the world," said Vanessa Breidy, co-ordinator of the Adyan Foundation's national strategy for citizenship and co-existence education project.
"Education reform is one of the most prominent means for safeguarding against violent extremism that threatens our societies today," she told Al-Mashareq.
Understanding the problem of extremism and solving it is the focus of work of a lot of civil society organisations, experts and policy makers, she said, adding that solutions vary depending on the type, severity and root causes.
The need for educational reform stems from the weakness of curricula and the education system in general, and the need to immunise students against extremist ideas and actions, she said.
"It is imperative that there be education reform that encompasses the entire education system, including the curricula, teaching methods, methods of training teachers, administration and educational activities inside and outside the classroom," Breidy said.
The role of government education ministries is pivotal to accomplishing the desired reform, she added, but to be truly effective it must be done in partnership with public and private institutions and civil society.
"The attempts to reform and guide education policies in Lebanon and Arab and Islamic countries in general is of paramount importance," said Sheikh Mohammed Ali al-Hajj al-Ameli, who directs the Hawza of Imam al-Sajjad.
These should top the list of politicians' priorities in order to overcome the "crises that have been devastating our world", he told Al-Mashareq.
"An ounce of prevention is worth a pound of cure," al-Ameli said.