The recent arrest of a senior "Islamic State of Iraq and the Levant" (ISIL) operative in Ain al-Hilweh camp near Sidon succeeded in preventing a string of planned terror attacks, Lebanese military analysts told Al-Mashareq.
The September 22nd arrest of so-called ISIL 'emir' Imad Yassine also demonstrates the increased level of co-operation between Lebanese security forces and factions inside the sprawling Palestinian refugee camp , they said.
Acting on intelligence information, the Lebanese army entered the camp for the first time in decades to arrest Yassine, who had reportedly received orders from ISIL foreign operations chief Abu Khaled al-Iraqi, and was planning to stage major bombings across Lebanon.
The arrest brought a sense of relief to residents of Sidon and Ain al-Hilweh, said political and strategic researcher Hassan Qutb, head of the Lebanese Centre for Research and Consulting.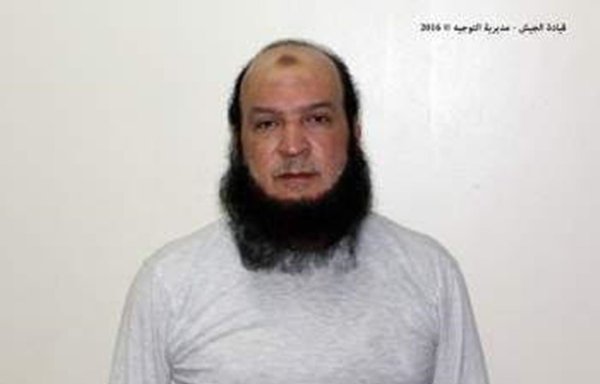 "A sense of relief prevailed in the city, which rejects all manifestations of terrorism and is determined to restore security and stability, especially as the city and the camp are intertwined," he told Al-Mashareq.
The Army's Intelligence Directorate, security agencies and Palestinian factions in Ain al-Hilweh have successfully worked together to address the security issues that pose a threat to both Sidon and the camp, he said.
Qutb said he hoped these "security issues will continue to be addressed", whether through wanted individuals inside the camp turning themselves in to the authorities, or through arrests, as was the case with Yassine.
"What is needed is the arrest of those who belong to terrorist groups because that will reflect positively on the camp, first and foremost, as it is the most harmed by extremism," he added.
'Precise' operation
Yassine, 47, was born in Mieh Mieh Palestinian refugee camp in southern Lebanon and was one of the first to join Osbat al-Ansar, which has carried out multiple terror attacks in Lebanon since it first emerged in the early 1990s.
He split from the group in 2003 to form Jund al-Sham, along with a number of others who shared his extremist ideology.
There were multiple warrants out for his arrest.
Regional and international intelligence services commended the operation leading to Yassine's arrest, while Lebanese Army Commander Gen. Jean Kahwaji described the operation as "precise and conducted with professionalism".
"The security situation is under control and the army is fully capable of dealing with terrorism and protecting national stability despite [regional] circumstances," he said.
The arrest operation was "qualitative by all standards", said military analyst Brig. Gen. Richard Dagher, a retired military officer, noting it was carried out by a special unit of army intelligence with extensive counter-terrorism experience.
"The unit translated its advanced capabilities and security intelligence into an infiltration of the most important security ghetto, and carried out the decisive operation with lightning speed, without shedding one drop of blood," he told Al-Mahsareq.
Communicating with al-Raqa
Ain al-Hilweh is home to a number of Palestinian groups, including some extremist groups affiliated with ISIL and Fatah al-Sham Front, Dagher said.
Yassine's arrest "yields positive and very valuable results for security agencies" he said, adding that according to the investigations, he had planned "to target several shopping centres and malls, residential buildings and army positions".
The operation succeeded in preventing serious security breaches and also revealed ISIL's plans for Lebanon, he added.
Yassine was arrested in a "bold and well planned security operation in broad daylight deep inside the Ain el-Hilweh camp", said Lebanese journalist Daoud Rammal, who covered the arrest and ensuing investigations.
"It is the first time in decades that a Lebanese commandos unit has entered the camp's grounds," he told Al-Mashareq.
The arrest of the 'ISIL emir' came after security agencies monitored his direct communication with ISIL's headquarters in al-Raqa, Syria, which revealed his intention to conduct attacks in Lebanon, Rammal said.
Through this surveillance, the Intelligence Directorate was able to uncover a terror plot Yassine was co-ordinating with ISIL external operations chief Abu Khaled al-Iraqi, he said.
Information and surveillance indicated he was close to carrying out a series of large-scale, simultaneous attacks in various locations to cause extensive casualties and damage Lebanon's economy and tourism, he added.
Planned attacks
According to Rammal, Yassine was "about to carry out simultaneous attacks on the Casino du Liban, downtown Beirut, the Central Bank and power plants in al-Jiyeh and Zahrani".
"He also was planning to stage a massive bombing in the Ithnain market in Nabatiyeh and attack UNIFIL peacekeeping forces south of the Litani river and army patrols and posts," Rammal said.
The operation to arrest Yassine was completed quickly, he said, after additional security precautions were put in place around the perimeter of the camp, inside Sidon and at its entrances and at a number of other sensitive sites.
Since his arrest, Yassine has confessed to many of the attacks he was planning to carry out for ISIL, Rammal said.
"His arrest is a clear message that the army command will respond firmly to any attack targeting the army or the perimeter of the camp," he added.