Denied use of a mountain range key to Iran would play a major role in a potential future conflict in the region, according to military observers.
The destruction of critical infrastructure in the Zagros mountain range, especially air defence systems, would allow forces opposed to the Iranian regime free rein over a key corridor that would enable aircraft and cruise missiles to hit vital targets.
The Zagros mountains, a southern extension of the Caucasus, run from southeastern Turkey through northeastern Iraq and roughly follow Iran's western border down south along the coast of the Persian Gulf up to Bandar Abbas on the Strait of Hormuz.
The range forms a natural barrier not only with the western border with Iraq but also along Iran's southwestern border along the Persian Gulf.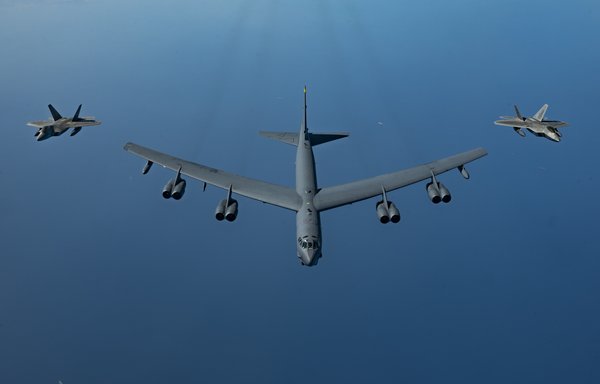 A potential conflict would most likely occur on Iran's borders along the Persian Gulf, especially given the regime's strategy of threatening to close the Strait of Hormuz and attacking maritime vessels in the event of war.
Numerous studies envision that Iran would begin a conflict by attacking merchant ships and any warships attempting to protect the merchant traffic passing through the Strait and into the Gulf with anti-ship missiles, small craft and mines.
Iran's naval capabilities include its regular navy, which uses conventional vessels, and the Islamic Revolutionary Guard Corps Navy (IRGCN)'s fleet of fast boats.
In recent years, the US and Iranian navies have had numerous tense encounters in the Persian Gulf, and especially near the strait.
Other tactics would involve attempting air strikes early in the conflict and deploying special forces in Gulf states to enable further attacks on shipping and to disrupt opposing military operations.
In order to reinforce and supply those forces, Iran would have to transport troops and materiel across the Zagros mountains, which sit north of the potential conflict zone.
Opposing forces could first try to suppress Iran's limited air defences and conduct strike operations to halt attacks and inhibit its ability to reinforce forces on the coast.
Such strikes would be aimed at coercing the regime to end the conflict, before moving onto air bases, missile launchers, naval bases and more.
Free reign for cruise missiles
Control of the Zagros mountains would be especially key for US B-52 bombers carrying long-range cruise missiles, by enabling deeper launch points.
The B-52 is a long-range, heavy bomber that can perform a variety of missions, including strategic attack, close-air support, air interdiction, offensive counter-air and maritime operations, according to the Air Force.
It can fly at high subsonic speeds at altitudes reaching 15,240 metres and has an unrefueled combat range in excess of 14,100km.
It can carry precision guided ordnance with worldwide precision navigation, including the Joint Air-to-Surface Standoff Missile (JASSM), a low observable standoff air-launched cruise missile built by Lockheed Martin.
The original version of the JASSM has a range of 370km, while the JASSM Extended Range (JASSM-ER) has a range of approximately 1,000km, according to the Centre for Strategic and International Studies Missile Defence Project.
Iran itself extends about 2,250km from southeast to northwest and 1,400 km northeast to southwest.
Equipped with 432kg warheads, the JASSM and JASSM-ER feature identical, low observable airframes designed to evade enemy air defence.
The missiles are also equipped with an inertial navigation system/global positioning system (INS/GPS) unit developed for the Joint Direct Attack Munition and Joint Standoff Weapon bombs, an infrared seeker for terminal guidance and a variety of special packages like electronic jamming.
The JASSM-ER when equipped with a weapons data link can correct course after launch, enabling it to hit moving targets on land or at sea.
Control of the mountains would also allow for cruise missiles launched from submarines operating in the Gulf to penetrate Iranian territory with ease.