MANAMA -- Israel signed a defence agreement with Bahrain on Thursday (February 3), its first such deal with a Gulf country since establishing diplomatic ties with Manama and Abu Dhabi more than a year ago.
Israeli Defence Minister Benny Gantz, making his first visit to Bahrain, said the memorandum of understanding, that covers intelligence, procurement and joint training, takes the countries' relationship to "new heights".
A new era for the Middle East was first charted on September 15, 2020, when the United Arab Emirates (UAE) and Bahrain signed agreements to normalise ties with Israel.
The agreements are aimed at bringing more stability to the region, and minimising Iran's malice and its Islamic Revolutionary Guard Corps (IRGC)'s influence in the region.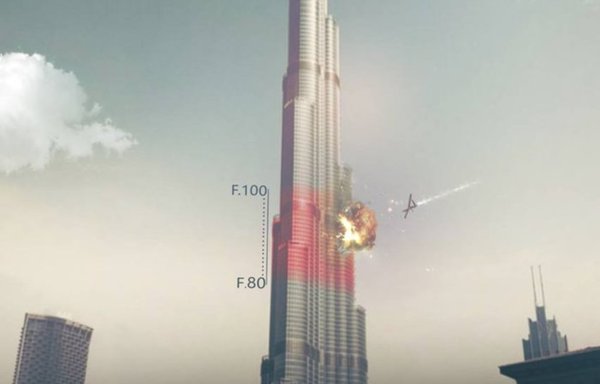 "Only one year following the signing of the accords, we have achieved an important defence agreement, which will contribute to the security of both countries and the stability of the region," Gantz said in a statement.
Tel Aviv has called for deeper co-operation with Gulf partners to confront "maritime and aerial threats", Gantz said as he toured the US 5th Fleet headquarters based in Bahrain.
The defence minister toured the guided missile destroyer USS Cole, which is set to make its way to Abu Dhabi to help defend the UAE against attacks by Yemen's Iran-backed Houthis.
The UAE, part of the Saudi-led Arab coalition fighting the Houthis in support of Yemen's legitimate government, announced the interception and destruction on Wednesday of three "hostile drones", which follows three previous drone and missile attacks claimed by the Houthis since January 17.
Wednesday's attack was claimed by Alwiyat al-Waad al-Haq, a little known Iraqi militia that is believed to be a front for Iran-backed Kataib Hizbullah.
Houthi spokesman Yahya Saree, however, "congratulated" Alwiyat al-Waad al-Haq for the operation and for their "solidarity" with Yemen.
Alwiyat al-Waad al-Haq in January 2021 threatened to attack the UAE, after claiming a foiled attack on Saudi Arabia's al-Yamamah Palace.
'Ironclad' military co-operation
The US 5th Fleet base in Bahrain lies just across the Gulf from Iran. The waters are crossed by hundreds of oil and cargo vessels every day.
There has been an increase in attacks on shipping in recent years that the United States and its allies have blamed on Iran. The Islamic republic denies the allegations.
"Against a backdrop of increasing maritime and aerial threats, our ironclad co-operation is more important than ever," Gantz tweeted after the signing of the defence agreement with Bahrain.
"We reaffirmed our commitment to stand united in defence of the sovereignty of our regional partners as well as peace and stability in the region."
A US-led maritime exercise involving 60 countries and organisations is under way in and around the Gulf, with Israel joining in for the first time alongside several Arab countries, including Saudi Arabia.