ADEN -- Last month, United States Special Operations Forces and Yemeni Counter-Terrorism Forces conducted a joint civilian-military operation to distribute aid to a local hospital in Hadramaut province.
The October 12 operation included escorting and distributing humanitarian aid and medical supplies to the Ghayl Ba Wazir hospital in Hadramaut.
The operation also involved escorting the medical staff to the hospital to ensure their safety.
Armoured vehicles and special forces accompanied by military dogs were seen in the streets of Ghayl Ba Wazir, east of provincial capital al-Mukalla.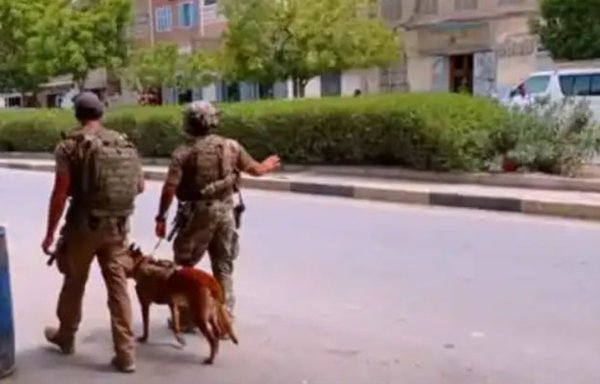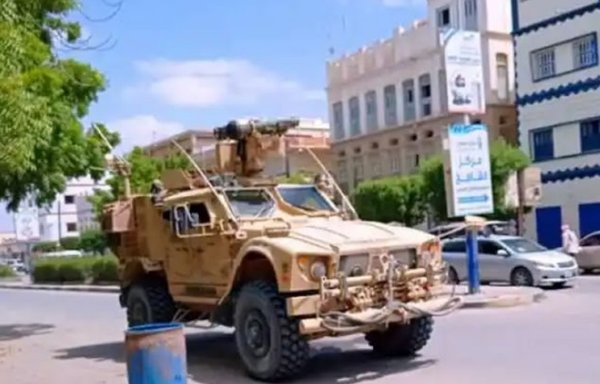 "The general situation in the country, especially in terms of security, is worrisome, so providing security for any medical mission should be routine as long as the country is at war," Ghayl Ba Wazir Hospital director Dr. Hosni bin Fadl told Al-Mashareq.
What is even more important, he said, is the provision of aid at a time when Yemen is facing a failing health sector and debilitating economic conditions that prevent the supply of even the most basic needs.
Ghayl Ba Wazir district official Khaled Kamal said the medical mission that the US and Yemeni forces escorted "came to prepare reports on the status of hospitals" in Hadramaut.
The reports would ultimately serve to determine the needs of each hospital, to provide them with the medical supplies and aid they require to continue providing services to the residents.
Positive impact
Anis Saeed, a Ghayl Ba Wazir native in his 40s who works in the private sector, said the presence of US forces to provide assistance to the hospital "is ultimately in the interest of serving citizens, especially that the health sector has virtually collapsed after seven years of war".
The US forces, photos of whom were posted on social media platforms, were present to ensure the safe delivery of aid to Ghayl Ba Wazir hospital, said Fahmi Badawi, assistant deputy governor of Sahel (coastal) Hadramaut.
"This has a positive impact in terms of improving the medical services provided by the hospital to the district's residents," he said.
"The escort operation comes within the context of visits made by foreign delegations and missions to our country under the [current] circumstances," Badawi said.
In late October, a high-level European Union delegation held talks with Yemen's prime minister and the Southern Transitional Council (STC) during an official two-day visit to Aden.
The delegation discussed Yemen's dire economy, worsening living and security conditions and the need for an inclusive peace process to end the war.
Fertile ground for AQAP
Researchers warn that the Iran-backed Houthis' ongoing war in Yemen is providing al-Qaeda in the Arabian Peninsula (AQAP) fertile ground upon which to regroup and launch attacks in Yemen and elsewhere in the region.
Al-Qaeda had been weakened and was in retreat in Yemen, with a number of key leaders killed in air strikes, political analyst Adnan Hameed told Al-Mashareq in September.
"But the Yemeni army's preoccupation with the war with the Iran-backed Houthis allows the group to regroup its scattered forces," he said.
"There are indicators that a comeback by al-Qaeda in Yemen is possible, with the war dragging on and the arrival of a number of al-Qaeda leaders of Arab and Yemeni nationalities in Yemen," Hameed said.
In late June and early July, the US State Department's Rewards for Justice programme made three back-to-back announcements offering rewards for information on three al-Qaeda leaders present in Yemen.
It offered up to $5 million for information on Ibrahim al-Banna, an Egyptian al-Qaeda leader who was a founding member of AQAP and serves as a functionary to al-Qaeda leaders based in Iran.
The programme also offered a $10 million reward for information on prominent AQAP leader and Sudan native Ibrahim Ahmed Mahmoud al-Qosi.
And it offered $5 million for information that brings Khaled al-Batarfi, a senior member of AQAP in Yemen's Hadramaut province and a former member of the group's shura council, to justice.
"There is no place for al-Qaeda traitors in Yemen, not now nor in the future," Rewards for Justice said.