VIENNA -- The UN nuclear watchdog on Monday (May 31) voiced concern that Iran had not clarified queries over possible undeclared nuclear activity, adding that its enriched uranium stockpile was 16 times over the allowed limit.
The two reports issued by the International Atomic Energy Agency (IAEA) on Monday are the first substantive reports since Iran suspended some agency inspections in February.
Last week the IAEA said it had extended a temporary agreement with Iran until June 24 which has allowed many inspections to continue.
The report said IAEA director general Rafael Grossi was "concerned that the technical discussions between the agency and Iran have not yielded the expected results", referring to exchanges on the sites where undeclared nuclear activity may have occurred.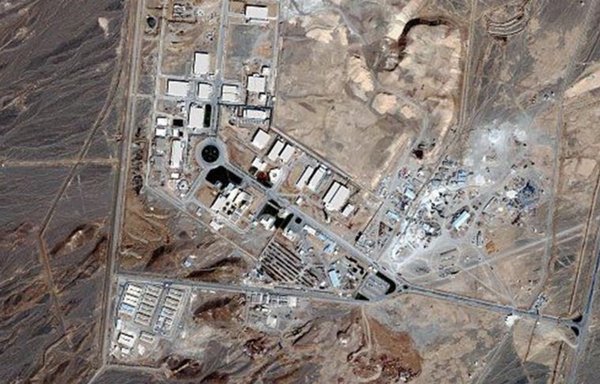 The conclusion comes despite a "proactive and focused effort" launched by the IAEA in April "to break the impasse" over the sites.
The IAEA says that the results of its inspection work have established "a clear indication that nuclear material and/or equipment contaminated by nuclear material has been present" at three undeclared locations, with most of the activity in question dating back to the early 2000s.
The agency also said Iran has failed to answer questions regarding a fourth site where natural uranium may have been present between 2002 and 2003 in the form of a metal disc.
In a separate report, the IAEA said Iran's stockpile of enriched uranium is around 16 times the limit laid down in the 2015 deal with world powers.
The report gave an estimate of a stockpile of 3,241kg but said that it was not able to verify the total amount.
The limit laid down in the 2015 deal was 300kg of uranium in a particular compound form, the equivalent of 202.8kg of uranium.
'Grave concern'
World powers in April expressed "grave concern" over Iran's announcement it would move to boost uranium enrichment up to 60%.
The step would bring Iran closer to the 90 percent purity threshold for military use and shorten its potential "breakout time" to build an atomic bomb.
Britain, France and Germany said then the announcement was "particularly regrettable" at a time when talks have resumed in Vienna, including with the United States, to revive the 2015 nuclear deal, known as the Joint Comprehensive Plan of Action (JCPOA).
In Monday's report, the IAEA estimated that 62.8kg of Iran's uranium stockpile had been enriched up to 20% and 2.4kg of it was enriched up to 60%.
Natanz is one of the primary facilities where Iran continues to actively breach the terms of the 2015 nuclear deal by enriching uranium at higher purity levels than agreed upon and stockpiling it.