An Iranian miscalculation could have devastating consequences, military sources say, after US President Donald Trump warned he would "hold Iran responsible" for any fatal attack on US citizens in Iraq.
Trump and the US military accused Iran of being behind a Sunday (December 20) rocket attack on the US embassy in Baghdad that caused material damage but no deaths.
A string of previous attacks on US and international interests in Iraq have been blamed on Iran-backed Iraqi militias.
The warning comes as tensions mount ahead of the first anniversary of the killing of top Iranian general Qasem Soleimani in a US strike in Baghdad, and as the US military postures its forces on a war footing in the region.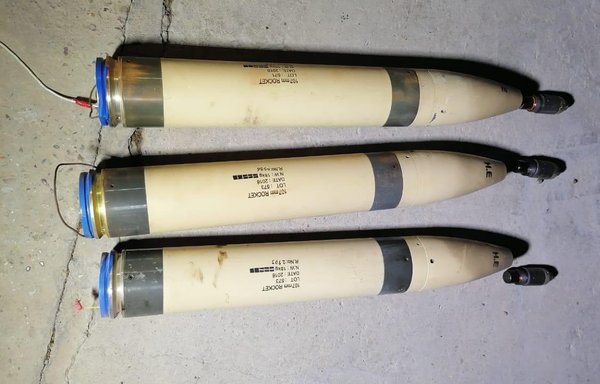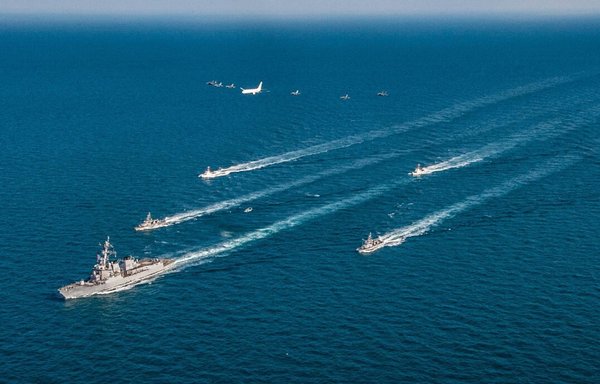 For more than two decades Soleimani led Iran's Islamic Revolutionary Guard Corps Quds Force (IRGC-QF), which has armed, funded and trained proxy militias in Iraq, Syria, Lebanon, Bahrain, Yemen and Afghanistan.
His death marked a pivotal moment in Tehran's decades-long campaign to sow militancy and discord in the Middle East and beyond.
Since his killing, the Iranian regime has issued a string of public threats against the United States.
Stark warning for Tehran
"Our embassy in Baghdad got hit Sunday by several rockets," Trump said on Twitter Wednesday, referring to the Sunday attack.
"Guess where they came from: IRAN," he added.
"Now we hear chatter of additional attacks against Americans in Iraq," he added, before offering "some friendly health advice to Iran: if one American is killed, I will hold Iran responsible. Think it over".
US Secretary of State Mike Pompeo had already pointed the finger at Tehran, while the US Central Command (CENTCOM) said the rocket attack "was almost certainly conducted by an Iranian-backed rogue militia group".
While it "caused no US injuries or casualties, the attack did damage buildings in the US embassy compound, and was clearly NOT intended to avoid casualties", CENTCOM said in a statement.
"The US will hold Iran accountable for the deaths of any Americans that result from the work of these Iranian-backed rogue militia groups," it added.
"These groups are Iranian-backed because Iran provides both material support and direction," it said. "They are rogue because they are actually acting on behalf of Iranian interests and direction in a direct betrayal of Iraqi sovereignty."
Increasing provocations
A volley of rockets exploded near the US embassy in Baghdad on Sunday.
Witnesses heard at least five explosions, then heard thunderous rapid-fire sounds and saw streams of red flares, indicating the US embassy's C-RAM rocket defence system had been activated, AFP reported.
Iraqi forces said the attacks caused material damage, but no casualties.
Previous attacks on US interests in Iraq have been claimed by groups that both US and Iraqi officials have described as smokescreens for well-known Iran-aligned armed factions in Iraq, including Kataib Hizbullah.
But in an unusual move, several factions, including Kataib Hizbullah, condemned Sunday's attack.
"Bombing the (US) embassy of evil at this time is considered out of order," the militia said, while also condemning the US embassy's use of the C-RAM system.
In a social media post, populist cleric and former militia leader Muqtada al-Sadr said that "no one has the right to use weapons outside of the state".
The US embassy and other foreign military and diplomatic sites have been targeted by dozens of rockets and roadside bomb attacks in recent months.
US and Iraqi officials have blamed hardline groups, including Kataib Hizbullah.
In October, these groups agreed to an indefinite truce, but Sunday's attack is the third apparent violation.
The first, on November 17, saw a volley of rockets slam into the US embassy and various parts of the Iraqi capital, killing one young woman and wounding five civilians.
On December 10, two convoys transporting logistical equipment for the international coalition helping Iraqi troops fight the "Islamic State of Iraq and Syria" (ISIS) were targeted with roadside bombs.
Military assets
A US nuclear submarine crossed the Strait of Hormuz Monday in a new show of force. The USS Georgia was the first US nuclear submarine in eight years to cross the strait -- on the surface, to maximise visibility and convey US resolve.
The head of US forces in the Middle East, General Frank McKenzie, told journalists Sunday that Washington is "prepared to react" if Iran attacks them.
In September, a US aircraft carrier, the USS Nimitz, crossed the strait, a key maritime route that is essential for the passage of global energy supplies. It has been patrolling Gulf waters since late November.
Earlier this month, a pair of US Air Force B-52H Stratofortresses conducted a short-notice, non-stop mission into the Arabian Gulf, along with other US Air Force and regional partner aircraft.
The December 9 show of force and solidarity was preceded by a similar long-range mission into the region on November 21 that US military personnel said was intended to deter aggression and reassure US partners and allies.
The two Air Force missions were intended to highlight "the robust and varied US Air Force capabilities that can be made rapidly available", 9th Air Force commander Lt. Gen. Greg Guillot said at the time.
"The ability to quickly move forces into, out of and around the theatre to seize, retain and exploit the initiative is key to deterring potential aggression," he said.