Bahrain's crown prince, Sheikh Salman bin Hamad al-Khalifa, was appointed prime minister on Wednesday (November 11th) after the death of his great uncle, who had held the post since independence in 1971.
Prince Khalifa bin Salman al-Khalifa, the world's longest-serving prime minister, died Wednesday at the age of 84 while undergoing medical treatment in the US.
His successor, who is from a new generation of Western-educated Gulf leaders, has tried to build bridges with opponents.
After studies in the US and Britain -- including a master's degree from Cambridge University -- he has served as Bahrain's first vice prime minister and is deputy supreme commander of the Bahrain Defence Force.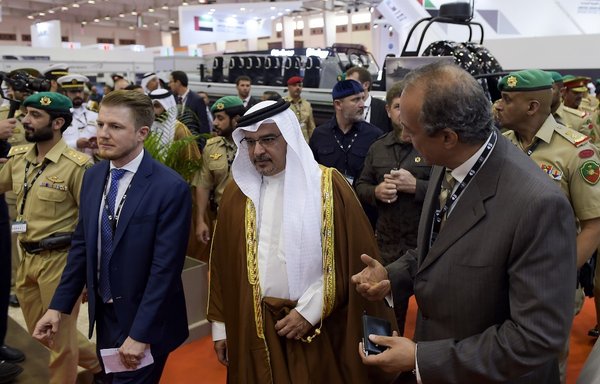 King Hamad issued a royal decree appointing his son as head of the Council of Ministers with immediate effect, the Bahrain News Agency said.
Prince Khalifa's burial will take place after his remains have been transported home. Bahrain will hold a week of official mourning, during which flags will be flown at half-mast. Government ministries and departments will be closed for three days.
Gulf leaders paid tribute, hailing the veteran leader's long career "that has shaped Bahrain's recent history", according to Dubai ruler Sheikh Mohammed bin Rashid al-Maktoum.
Prince Khalifa played a key role in Bahrain's political and economic affairs, including setting the stage for a referendum that put an end to the Shah of Iran's claims to the Gulf archipelago.
Prince Khalifa strove for many years to establish Bahrain as a regional financial hub. Unlike other Gulf states, the kingdom has only modest oil resources.
Working closely with his brother, the late emir Sheikh Issa bin Salman al-Khalifa, he favoured strong ties with Washington.
Those relations have continued to grow, with Bahrain now hosting the US Navy's Fifth Fleet as one of Washington's most trusted allies in the region.