Saudi Arabia and the UN will hold a virtual donors conference Tuesday (June 2nd) to raise $2.4 billion for Yemen as the novel coronavirus (COVID-19) spreads in the war-torn country.
Top officials from several UN agencies appealed last Thursday for urgent international financial support in Yemen.
"We are increasingly alarmed about the situation in Yemen," officials from the UN Humanitarian Affairs Department, UNICEF, the World Food Programme and the World Health Organisation said in a joint statement.
"We are running out of time," they said.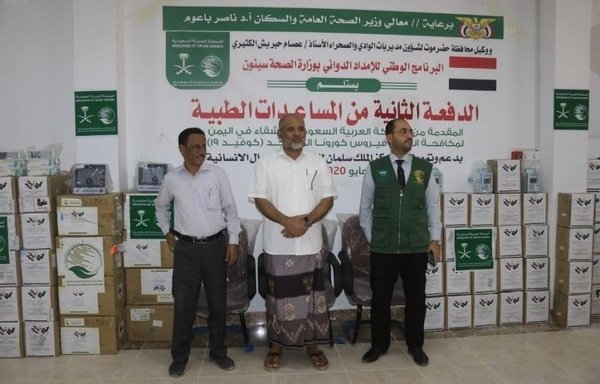 The UN says COVID-19 has likely already spread throughout most of Yemen, which was already immersed in the world's worst humanitarian crisis because of a war that shows no sign of abating.
The UN officials said they currently have enough "skills, staff and capacity".
"What we do not have is the money. We ask donors to pledge generously and pay pledges promptly," they said.
Mark Lowcock, the under secretary-general for humanitarian affairs, said $2.4 billion needed to be raised by the end of the year for Yemen, including $180 million to combat the COVID-19 pandemic.
"Yemen is in desperate need of assistance," Muhannad Hadi of the World Food Programme said, while UNICEF's director, Henriette Fore, warned of a "major disaster".
Officially, 80 people have died from the new coronavirus in Yemen and infections have been reported in 10 of the country's 22 governorates.
"But testing and reporting remain limited and it is likely that most areas of the country are already impacted, if not all," the UN reports.
Helping Yemen 'top priority' for Saudi
Addressing the tragic conditions faced by the Yemeni people is a "top priority for Saudi Arabia", said Abdullah al-Dakhil, a lecturer at King Saud University's faculty of political sciences.
The conference comes at a time of diminished global interest in Yemen's dire plight due to the coronavirus pandemic, he told Al-Mashareq.
The conference, which will begin at 4 p.m. Tuesday, will focus on raising funds to fight the pandemic and bolster Yemen's health sector, al-Dakhil said.
The kingdom has "set political differences aside and turned its attention to [Yemens's] humanitarian situation", al-Dakhil said, noting that the UN will implement the aid programmes on the ground.
The organisation "has said its medical, relief and logistical teams are ready to begin operations as soon as it receives financial support", he said.
He noted that the conference, if successful, will also serve to prevent Iran's Islamic Revolutionary Guard Corps (IRGC) from exploiting Yemen's financial woes, a tactic Iran relies on to expand its influence and recruit fighters.
This also applies to terror groups operating in Yemen, including al-Qaeda and the "Islamic State of Iraq and Syria" (ISIS), he said.