Joint training exercises conducted between the US Army and Navy in the Gulf region seek to achieve the highest levels of co-ordination between the two forces in order to enhance the security of the region, military experts said.
These exercises show the US is serious about its strategic partnerships in the region, they said, and that it is committed to upholding its security obligations in order to deter threats partner nations may face, especially from Iran.
Throughout March, US Army aircraft and US Naval vessels conducted joint exercises in the region to enhance their ability to respond to potential threats.
The joint naval and air integration operations involved USS Lewis B. Puller, a US Navy expeditionary mobile base vessel, and US Army Apache Guardian attack helicopters.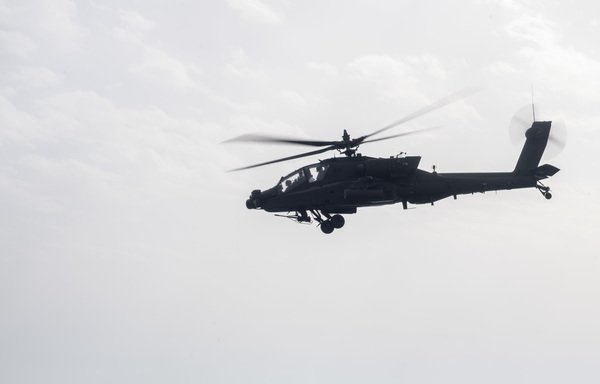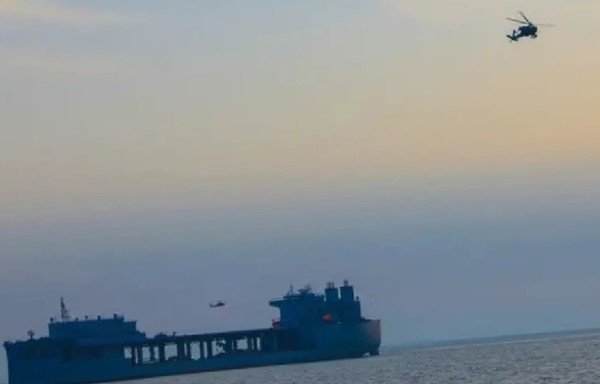 The helicopters are assigned to US Army Central Command's Task Force Saber, while the vessel is operating as part of US Naval Forces Central Command.
Joint exercises and manoeuvres
Units from different branches of the US military stationed in the Gulf region conduct regular joint exercises and manoeuvres, Egyptian military expert and retired military officer Talaat Moussa told Al-Mashareq.
Each branch of the military has tasks that are assigned according to its area of specialisation, he said, but they also must work together as a whole.
Because threats to the region can come from land, sea or air, the highest levels of co-ordination are necessary "to prevent discrepancies in the actions of those units when responding to a threat", he said.
"These exercises allow the joint operations room to develop optimal plans for responding to threats, ranging from piracy and drug smuggling to infiltration by Iran's Islamic Revolutionary Guard Corps (IRGC) or its affiliates," he said.
"Speed of action and execution is key in responding to these threats to the full extent," Moussa noted.
In addition to inter-service exercises, US forces in the Middle East also take part in military drills "with the armies of the region in order to achieve integration in co-ordination in responding to potential threats", he said.
As well as ensuring the US and its partners are well prepared, the joint training serves as a deterrent to hostile forces, he said, and sends "a message to those contemplating attacks, particularly the IRGC".
'Co-ordination is crucial'
It is important that US Army and Navy forces train together, as each branch is trained to carry out different tasks, Lebanese military expert and retired military officer Jamil Abu Hamdan told Al-Mashareq.
Should the situation escalate, he explained, these forces need to work together.
"The combined operation of these forces will undoubtedly make it easier for them to deal with maritime threats from hostile ships or boats," he said.
Co-ordination "is crucial in this region", Abu Hamdan said, noting that ground, air and naval forces need "to provide mutual protection and help for each other".
"The joint exercises between the US Army and Naval Forces confirms the US commitment to the strategic partnership with the countries of the region," international affairs researcher Mahmoud Abdel-Moneim told Al-Mashareq.
It underscores the US commitment to protect countries in the region from any potential threat, he said, noting that the Iranian threats are unrelenting, and include continued attacks on US bases in Iraq.
Inside Iran, "escalating internal crises and swelling popular resentment may push the IRGC and other leaders to embark on an uncalculated adventure", he said, as a means to divert attention from the regime's failures of governance.