In a new report documenting abuses against Yemen's women during wartime, the Rights Radar for Human Rights reveals they have been subjected to 16,667 violations between September 2014, when the war began, and the end of 2019.
All parties to Yemen's conflict have been implicated in committing these violations, along with al-Qaeda, unaffiliated armed groups and unknown parties, the Rights Radar report said.
But the Iran-backed Houthis (Ansarallah) are responsible for the largest number of violations by far, it revealed, with their crimes against women accounting for close to 15,000 of the total.
Some of these crimes have been committed for political and financial blackmail or to sow terror and fear among the rest of society, Yemeni officials said.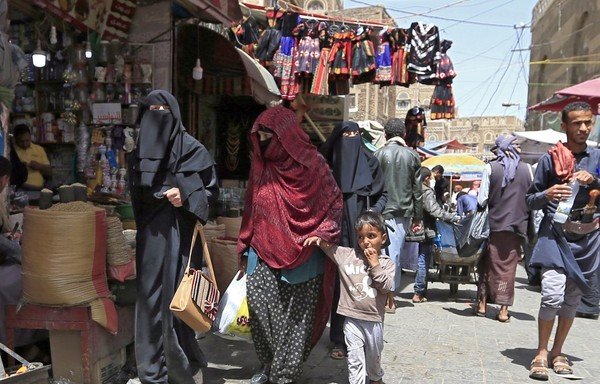 Rights Radar published the report, titled "Yemen: Women in Storm of War" on International Women's Day (March 8th).
Documented violations included 919 deaths and 1,952 injuries caused by airstrikes, artillery shelling, landmines, improvised explosive devices (IEDs), unmanned aerial vehicles (UAVs), sniper fire and indiscriminate firing.
They also included 384 cases of abduction, forcible disappearance and torture.
According to the report, the Houthis topped the list with the highest number of violations, having committed 14,907 violations against women in 19 Yemeni provinces, including 668 killings, 1,733 injuries and 353 abductions.
Meanwhile, al-Qaeda was behind 12 deaths and 13 injuries to women, the report said.
Rights Radar called on the UN to urge all parties to the Yemen conflict to respect international humanitarian law and spare civilians from the dangers of war, hold the violators accountable and ensure justice is served.
Deliberate targeting of women
"The violations committed against women by the parties to the armed conflict must be constantly discussed, as they are ongoing," said National Committee for the Investigation of Human Rights Violations spokeswoman Ishraq al-Maqtari.
Such discussions should not be restricted to International Women's Day, or Human Rights Day (December 10th), she told Al-Mashareq.
"No one denies that the Houthis top the list with their violations," she said.
But "regardless of who is responsible for these violations, they are rejected and national and international laws have been created to criminalise and combat them", she added.
Women have suffered immensely as a result of the Houthis' actions, she said.
"Mines are laid along roads in areas in the countryside where women gather firewood or fetch water," she noted. "These roads ought to be safe and free of mines or any other kind of danger."
Al-Maqtari noted that violations against women had surged in 2018 and 2019.
This led women to protest against "attacks on their dignity, restrictions on their freedoms and movement and the detention of women at illegal centres and in homes", she said.
Al-Maqtari's committee has documented and verified a number of these crimes, she said, and has prepared legal files, which include the names of the perpetrators, to present to the judicial authorities so that they can be prosecuted.
Spreading a culture of fear
Deputy Minister of Human Rights Nabil Abdul Hafeez told Al-Mashareq the Houthis willfully commit violations against women, including kidnapping.
"The motive behind the arrest and abduction of women is to impose their political control and spread a culture of fear and terror among the rest of society," he said.
A second motive is to extract ransoms from the families of the abducted women by threatening to "fabricate scandals" against them, thereby pressuring the families to respond to all their demands.
"The Houthis violated the Yemeni values and customs and committed atrocities against women in order to impose control over their relatives and pressure them to submit to the group's demands," said political analyst Faisal Ahmed.
Targeting women "by pressuring them and threatening them and their families with rape and other forms of harassment forces the families to submit to all of the groups' demands", he told Al-Mashareq.