Iraqi forces on Monday (September 16th) launched the fifth phase of the "Will of Victory" security campaign to clear "Islamic State of Iraq and Syria" (ISIS) remnants from the Anbar desert all the way to the Saudi-Iraqi border.
Army and police operations commands in the provinces of Anbar and Karbala are participating in the operation, as well as units from Baghdad, Babil and Basra and the border guard, highway protection and tribal mobilisation forces, said Joint Operations Command spokesman Brig. Gen. Yahya Rasul.
Iraqi forces kicked off the campaign on July 7th, with the earlier phases of the campaign focused on clearing ISIS remnants from large areas on the outskirts of Baghdad and from Anbar, Diyala, Ninawa and Salaheddine provinces.
The current operation will cover a vast desert area of ​​60,000 square kilometres between Anbar, Karbala and Najaf provinces, Rasul told Diyaruna Tuesday.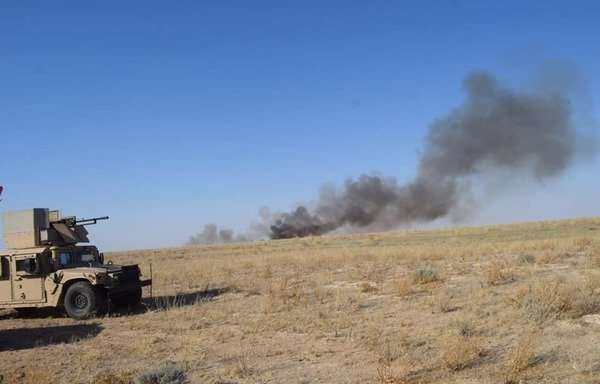 "The area targeted by the search campaigns and aerial and land sweeps extends south of the international highway towards the Iraqi border with Saudi Arabia [al-Nukhib-Arar road]," he said.
These areas have a complex terrain with land folds, caves and desert valleys, most notably Wadi al-Qadhf, he said.
"The operation was launched after reports arrived from our intelligence sources that ISIS remnants are hiding in the area," Rasul said.
"Our troops are currently conducting a thorough search for the terrorists from several directions to surround them and prevent them from escaping," he said, noting that Iraqi and international coalition warplanes have stepped up sorties in the area.
The operation "will not stop until it has fully achieved its objectives of clearing the area of ISIS remnants and ending their presence there", Rasul said.
The results that the "Will of Victory" campaign has achieved so far point to "the enemy's disintegration and collapse and its inability to resist our successive strikes", he said.