In addition to helping it secure its territorial waters and border posts, Qatar's new naval base -- its largest -- will play a strong role in protecting international maritime traffic, an international affairs expert said.
This will include securing the movement of oil tankers in Gulf waters, which is of critical concern during a time of rising regional tensions.
Qatari Prime Minister and Minister of the Interior Sheikh Abdullah Bin Nasser Al Thani officially opened al-Daayen naval base, the new building of the General Directorate of Coasts and Borders Security, in the Semaisima area near Doha on Qatar's north-eastern coast, on July 14th.
Attending the ceremony was Commander of US Naval Forces in the Middle East Vice Admiral Jim Malloy, along with international officials and ambassadors.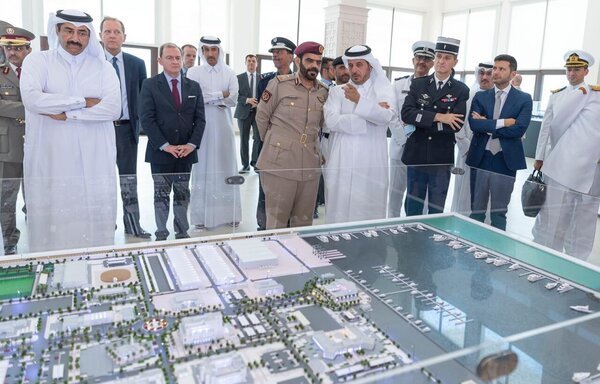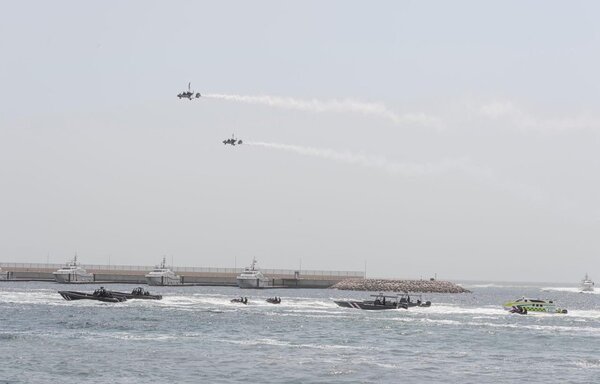 The new Qatari naval base will strengthen security along the coast facing Iran amid mounting tensions and threats, said Mahmoud Abdel Moneim, a researcher who specialises in international affairs.
The security of ships that pass through the area is of paramount concern, he told Al-Mashareq.
Al-Daayen naval base will support the freedom of navigation, he said, and will ensure the safety of passing commercial vessels and of mariners and ship crews, as well as the safety of oil installations in the region.
"It will serve as a regional safety valve that can help to defuse any flare-ups and prevent confrontation over regional maritime security," Abdel Moneim added.
Commitment to strategic partnership
Abdel Moneim said the new base covers an area of 640,000 square metres and is fully equipped with modern technology.
According to the Interior Ministry, it includes a "sophisticated seaport", training and medical facilities, civil defence offices and operating rooms.
Forces at the base are responsible for conducting patrols to prevent infiltration attempts and the smuggling of prohibited materials, the ministry said.
They also are responsible for conducting search and rescue operations for persons and maritime vessels, and for guarding ports, marine, industrial and oil installations.
"The base's inauguration affirms Qatar's total commitment to the strategic partnership with the US, and to working to preserve the freedom of regional navigation," Abdel Moneim said.
Tensions have escalated in the Gulf in recent months amid a standoff between the US and Iran, with a string of incidents involving tankers and drones.
Last Friday, Iran seized the British-flagged oil tanker Stena Impero, in retaliation for Britain's seizure of the Grace 1 tanker off Gibraltar earlier this month.
Gibraltar forces and British marines seized Grace 1 on July 4th, saying they believed it to be destined for Syria to deliver oil, which is subject to European sanctions, AFP reported.
The tanker was "carrying a full load of crude oil", Gibraltar's government said.