Joint Qatar-US military exercises that will continue throughout the year are designed to strengthen regional and international stability and enhance the level of co-ordination between the two militaries, officials and experts said.
The drills follow the protocols of training and joint co-operation and include all sectors of the armed forces, Qatari military expert Riyad al-Ali told Al-Mashareq.
"The joint exercises between US and Qatari forces have continued uninterrupted over the past period," he said.
They aim to "keep the Qatari army at full readiness and prepared to co-operate with and operate alongside the US or other countries in the event of any international or regional security threat", he added.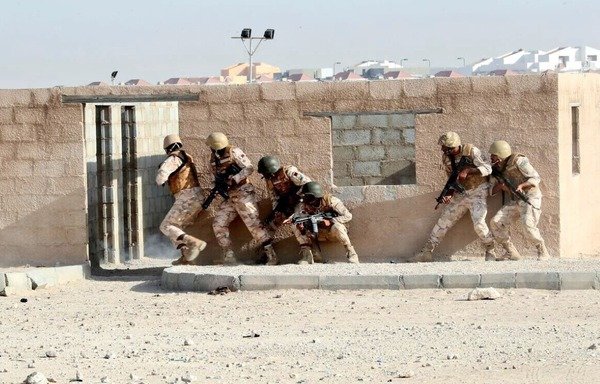 The Qatari Joint Special Forces are receiving training at the highest level.
The special forces are units of the Qatari army that receive joint training on an ongoing basis to remain prepared to intervene in any emergency alongside US forces, either directly or under orders of the Joint Operating Room, al-Ali said.
This year has seen several joint exercises, including communications training for the commanders of Qatari forces on January 21st.
On February 24th, US doctors and nurses offered a series of seminars and courses for medical services teams of the Qatari Armed Forces, al-Ali said.
On March 1st, training concluded for 210 members of al-Saiqa (Thunderbolt) Divisions 54 and 55.
March 8th marked the end of a three-week parachute training course for 120 paratroopers, he said, with a separate training exercise concluding March 11th.
Supporting national security
The joint US-Qatar exercises support the national security of both Qatar and the US, international affairs researcher Mahmoud Abdel-Moneim told Al-Mashareq.
The training aims to "strengthen all components of the Qatari army", he said, noting that "technological and communications advances necessitate constant updates".
The joint exercises make a key contribution to countering the tactics of terror groups, "which have taken highly developed forms recently", he added.
"Co-ordination between the two countries is currently at its highest level," he said, pointing to a new $197 million agreement to upgrade the technology and logistics capabilities of the Qatari Emiri Air Force Operations Centre.
This includes the latest operations room communication equipment and satellites that identify targets with high precision, Abdel-Moneim said.