Through its Islamic Revolutionary Guard Corps (IRGC) and affiliated militias, Iran is attempting to maximize the economic benefits it is reaping from the eight-year Syrian conflict.
Prolonging the war is in Iran's economic interest, experts say, noting that it has been disrupting the domestic and foreign supply of goods to Syria in order to send its own shipments, with the ultimate aim of cornering the Syrian market.
Although the IRGC has asserted its presence in Syria, it has pointedly kept its distance from the oil fields, said Iranian affairs researcher Fathi al-Sayed of Al-Sharq Centre for Regional and Strategic Studies.
The IRGC and allied militias have not provided support to Syrian regime forces to secure the oil fields and supply pipelines, he told Diyaruna, in a clear effort to maintain its control over the supply of oil.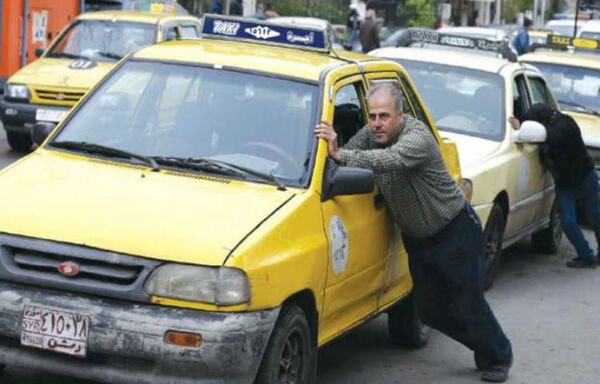 According to various reports, he said, Iran has sent, and continues to send, large quantities of crude oil to Syria.
This arrives via Iranian tanker ships that dock at Baniyas port, where the oil is refined and re-distributed inside Syria at an average rate of around 60,000 barrels per day, he said, based on estimates by top global analysts.
"What appears to be aid is actually a powerful tool wielded by the IRGC in Syria, as oil does not reach Syria until it is paid for directly through a credit line set up between the two countries," he said.
These activities amount to a blatant Iranian challenge to European and US sanctions imposed on the Syrian regime, he said, and help it stay in power and prolong the conflict indefinitely, with undesirable consequences.
IRGC 'needs time to consolidate control'
According to researcher Sheyar Turko, who specialises in IRGC-affiliated militias, the IRGC is trying to buy time to consolidate its presence in Syria through strengthening its ideological influence and establishing affiliated groups in various regions.
It also is trying to buy time "to consolidate its control over areas of Deir Ezzor province near the border with Iraq, such as al-Mayadeen and Albu Kamal", he said.
This is needed in order to secure the foreign militias it has deployed in the region, including the Zainabiyoun and Fatemiyoun militias, comprised of Afghan and Pakistani fighters, Iraq's Harakat al-Nujaba and Lebanon's Hizbullah.
The Iraq-Syria border crossing is the main supply route for these militias, he said.
Turko said it is possible the IRGC could be using the Albu Kamal crossing to smuggle oil by way of Iraq, or that it intends to use the proposed Iran-Syria railway line to supply the Syrian regime with crude oil.
According to current estimates, Iran spent close to $6 billion annually in Syria to support, finance and arm its militias and implement the IRGC's expansion plans, said economist and Ain Shams University economics professor Shaher Abdullah.
This is in addition to supporting the Syrian regime, he told Diyaruna.
"Iran is trying to give the impression that this support is Iranian assistance provided to the Syrian people," he said, "while in truth most of this spending is done under bilateral agreements between the two sides."
The return on investment will be in form of Syrian debts to Iran, in addition to opening all economic and vital sectors, such as the communication, energy and reconstruction sectors to IRGC-affiliated Iranian companies, he said.
This would in effect make the IRGC the main power controlling Syria, he said.
In Iran's interest to prolong the crisis
Abdullah said nothing can change this situation except the military expulsion of Iran from Syria or the legal annulment of the agreements with Iran by a new parliament or a new government.
In other words, there would need to be a fundamental change in the current ruling regime in Syria for the situation to change, he said.
Therefore, Abdullah said, time is of the essence for the IRGC, as it is in its interest to prolong the crisis in order to complete the implementation of its plan.
Oil is a key tool through which the IRGC seeks to gain control over Syria, he added, as the regime and the areas under its control are already in the IRGC's grip because it is the supplier of oil derivatives.
"It is not unlikely that the IRGC has delayed the arrival of some shipments to stir up Syrian regime loyalists as a means of putting pressure on the regime," he said, noting that tension has risen between the two sides in Deir Ezzor.
This is particularly evident in al-Mayadeen and Albu Kamal areas, where clashes and fighting erupted between them over control that culminated with the IRGC and its militias seizing full control of the Albu Kamal border area.
This has become a major logistical corridor for the IRGC and militias stationed in the area, he said.