Security |

2019-06-17
Egypt, Togo conduct joint counter-terrorism drill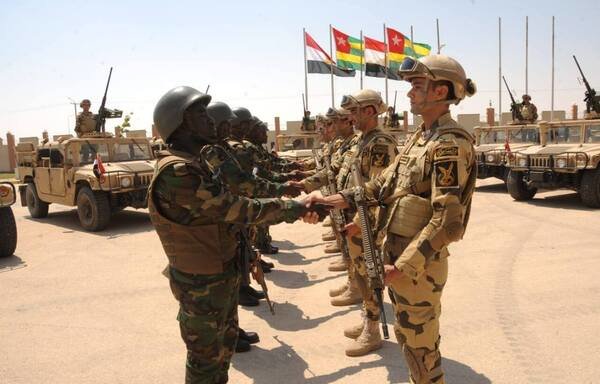 Egypt is hosting a counter-terrorism exercise with countries from the Community of Sahel-Saharan States (CEN-SAD) that kicked off Thursday (June 13th).
The drill, held with the participation of special operations forces from Egypt and Togo at the Mohammed Naguib Military Base near the coastal city of Alexandria, is scheduled to run until June 20th.
Egypt, Sudan, Nigeria and Burkina Faso took part in the first set of drills held in December of last year.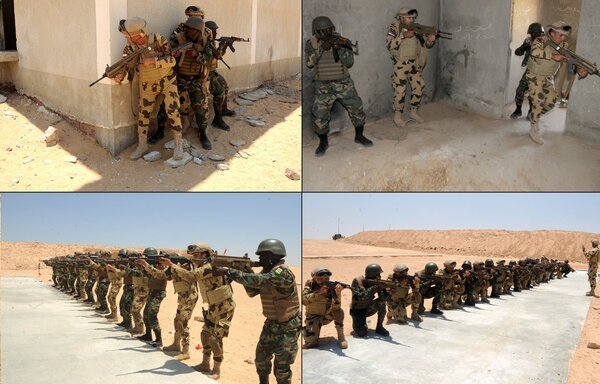 According to Egypt's Ministry of Defence, the drill, which began with a display of participating weapons and equipment, includes training in ways to deal with various terror threats.
The aim is to "build cohesion between African special operations forces, and to ensure they work as one team with friendly forces", said the ministry, adding that rapid reaction to emergency tactical situations is also a focus of the drill.
The training is part of the "attention given by Egypt's political leadership and the General Command of the Armed Forces to military co-operation with brotherly and friendly African countries", the statement said.
Boosting counter-terror co-operation
Joint military drills represent the highest level of co-operation between countries in order to prepare for facing shared challenges, said Maj. Gen. Mohammed Zaki al-Alfi, a military advisor with Nasser Military Academy.
"Egypt is paying special attention to co-operation with CEN-SAD states in all fields, with a focus on the military and security fields, as well as on economic development," he told Al-Mashareq.
The joint drills, planned well in advance, start with the participating forces getting to know each others' capabilities, followed by holding an exhibition of weapons to be used in the drill, he said.
This is followed by training on missions related to dealing with terror threats, confronting armed groups and rescuing hostages, al-Alfi said.
Conducting joint counter-terrorism drills between CEN-SAD member states is part of Egypt's efforts to enhance these states' capabilities to combat terrorism, illegal migration, human trafficking and other threats to Africa's security, said strategic expert Ibrahim al-Shihabi.
The drills present an opportunity to share expertise and step up efforts to confront the instability and security vacuum which contributed to the growth of terror groups, he told Al-Mashareq.
"The drills also complement international efforts to combat all forms of terrorism and violence in Africa,", he said, noting that Egypt has always stressed that strengthening state institutions in conflict zones is one of the most effective counter-terrorism measures.
2 COMMENT(S)