Saudi Arabia has been conducting a series of pre-emptive security operations in the Eastern Province's Qatif district targeting terror cells, Saudi officials said.
In a recent operation, security forces ambushed a group of wanted terrorists at a checkpoint on the Abu Hadriyah highway, which links the Eastern Province with Bahrain and Kuwait, as they were getting ready to conduct a terror operation.
Two suspects armed with explosives were killed during the April 7th raid, and two were arrested. Three of the four were "wanted terrorists" from Qatif.
The two men who were killed have been identified as Majid al-Faraj, who was on the kingdom's terrorist list, and Mahmoud al-Zara, the Saudi state security spokesman said April 8th.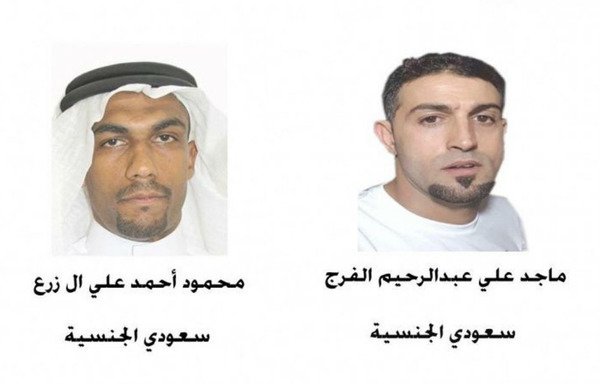 "All members of the group were involved in carrying out terrorist attacks in the Qatif district, opening fire at civilians and security personnel, in addition to sabotage, theft, kidnapping, drug trafficking and rape," the spokesman said.
Security co-ordination
The operation was very successful and represents "the culmination of co-ordination efforts between tracking and surveillance teams and engagement teams", said Saudi police officer Lt. Col. Jamal al-Nukhaifi.
Security forces opted to wait until the suspects left the residential area where they were hiding before confronting them out of concern for the safety of civilians, he told Al-Mashareq.
The raid was conducted in a sparsely populated area, al-Nukhaifi said.
"Most convicts and fugitives choose their hideouts in densely populated areas because they know the authorities will not put civilians at risk," he said.
"The counter-terrorism security teams adhered strictly to the rules of engagement and exercised utmost self-control," he added.
After the group was surrounded, "the terrorists then hijacked a large gasoline tanker truck in an attempt to escape or blow it up", he said, adding that the security teams engaged them and foiled that attempt.
Two civilian bystanders, a man and a woman, sustained minor wounds, he said.
Constant surveillance
"The constant surveillance of suspects and individuals on wanted lists is crucial to preventing any terror attacks," Saudi military expert Mansour al-Shehri told Al-Mashareq.
Some of those on the kingdom's wanted list are funded by Iran's Islamic Revolutionary Guard Corps (IRGC), he said.
"The number of terrorist attacks in the kingdom is declining considerably, yet some cells consisting of wanted individuals who are on the run remain active," he said.
Taking out these cells is done through continuous close surveillance operations and proper training of security teams, he said, "in addition to raising awareness among citizens, who play a large role in uncovering terror plots".
"A large part of the credit for the success of pre-emptive operations goes to Saudi citizens," said Sheikh Hashem Almujhed, a Shia cleric from al-Ahsa region.
They have been "reporting any suspicious activity in their neighbourhoods to the security authorities", he told Al-Mashareq.
Qatif "has witnessed bloody events due to the brainwashing of some youth by the IRGC", he said, noting that unrest in the district "only serves the IRGC and its projects that come at the expense of civilians and their daily lives".
Residents co-operate with security forces because "they have become wise to these plots", Almujhed added, with the confidential nature of this co-operation facilitating communication as there is no fear of reprisal.
Communication is conducted either directly or through a hotline, he added.