Muslim nations on Friday (March 22nd) called for "genuine" measures against Islamophobia after the deadly attack on two New Zealand mosques.
Addressing violence driven by Islamophobia requires "genuine, comprehensive and systematic measures", ministers from the Organisation of Islamic Co-operation (OIC) said in a statement after an emergency meeting in Istanbul.
The OIC said attacks against mosques and murders of Muslims showed the "brutal, inhumane and horrific outcomes" of hatred of Islam.
It called for countries with Muslim communities, minorities or migrants to refrain from "statements and practices that associate Islam with terror, extremism and threats" to society.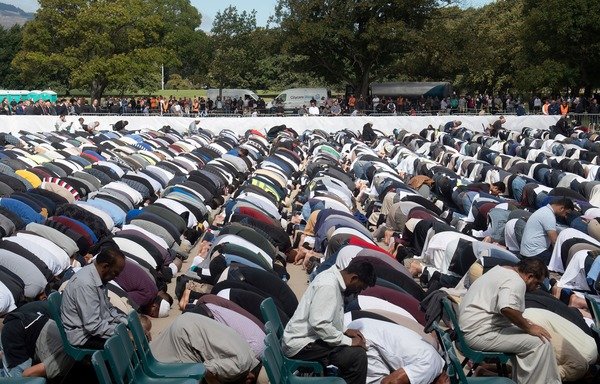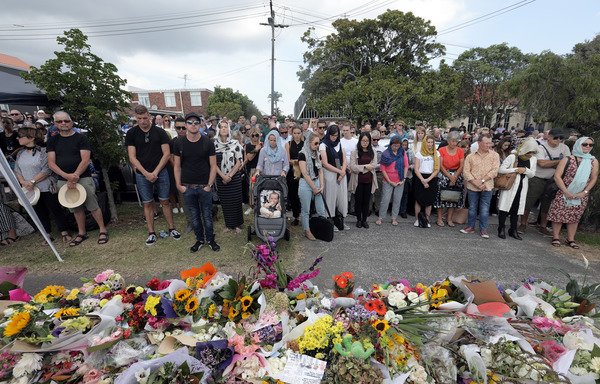 New Zealand on Friday reassured Muslims living in the country they would be "safe and secure".
"Ensuring Muslim communities in New Zealand feel safe and secure is a particular focus," New Zealand Foreign Minister Winston Peters told the OIC.
'I see the love and compassion'
In New Zealand, meanwhile, Gamal Fouda, imam of Al-Noor Mosque where a white supremacist gunman began the deadly rampage, addressed thousands, Muslims and non-Muslims, gathered for Friday prayers a week after the attack.
"Last Friday I stood in this mosque and saw the hatred and the rage in the eyes of the terrorist who killed and martyred 50 innocent people, wounded 42, and broke the hearts of millions around the world," he said.
"Today from the same place, I look out and I see the love and compassion in the eyes of thousands of fellow New Zealanders and human beings from across the globe, that fill the hearts of millions more who are not with us physically, but in spirit," he said.
"This terrorist sought to tear our nation apart with an evil ideology that has torn the world apart," he said. "But instead we have shown that New Zealand is unbreakable and that the world can see in us an example of love and unity."
Women across New Zealand wore makeshift hijabs as a statement of solidarity on Friday.
Headscarves also were worn as a mark of respect by policewomen and non-Muslim volunteers directing the crowds around the site in Christchurch holding communal prayers on Friday.
Jordanian prince in New Zealand
Four Egyptians, one Saudi citizen, a Syrian refugee father and son and four Jordanians were among the dead.
Jordan's Prince Hassan on Thursday began a visit to New Zealand with a diplomatic team dispatched by the Foreign Ministry, in co-ordination with the victims' families.
He met with New Zealand Prime Minister Jacinda Ardern, conveying King Abdullah's condolences, and expressed Jordan's condemnation of such acts, the Jordanian news agency, Petra, reported.
During the meeting, attended by Princess Rahma and Foreign Ministry secretary general Zaid Lozi, Hassan commended New Zealand's approach in dealing with the attack's repercussions.
He reviewed Jordan's efforts to defend Islam and its message, which calls for moderation and forgiveness, highlighting Jordan's initiatives to encourage interfaith dialogue, foster religious harmony and combat extremism.
In accordance with the families' wishes, the Jordanian victims will be buried in New Zealand in a mass funeral, Foreign Ministry spokesman Sufian Qudah said.
The team also reported that the five Jordanians injured in the incident are on the path to recovery, including a 4-year-old girl who was shot during the attack.
Egypt's Minister of Immigration and Expatriate Affairs Nabila Makram headed to New Zealand earlier in the week to visit the 11 injured Egyptians, Ahram Online reported.