The "Islamic State of Iraq and Syria" (ISIS) has been using mosques as command centres in its battles against the Syrian Democratic Forces (SDF) in eastern Syria, stripping these structures of their sanctity and protected status.
Before that, when the group was still in control of parts of Iraq, it co-opted a historic mosque in Mosul from which Abu Bakr al-Baghdadi made his only public appearance as ISIS chief in 2014.
When militants violate a mosque by using it for irreligious purposes, this "strips away the sanctity of the place", said Sheikh Muath Abdul Kareem, a former preacher at Aleppo's al-Omar Mosque, who now lives in Cairo.
"Its structure can therefore be treated as any other civilian building," he told Diyaruna, noting that ISIS has been occupying mosques since its inception.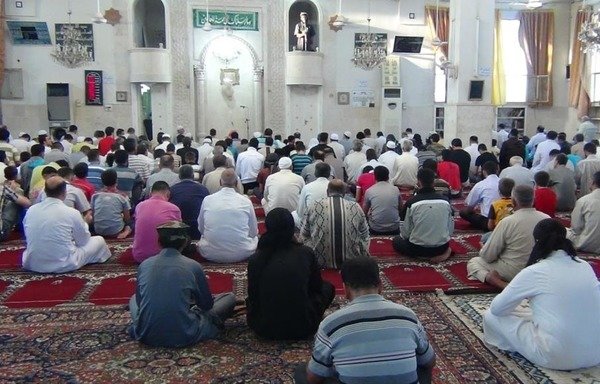 "It used their pulpits to promote its ideas and spread lies, falsehoods and distorted fatwas that only serve its goals and criminal schemes," he said.
The group further violated the sanctity of mosques by repurposing them as arms depots, military command centres and barracks, he added.
"Most Islamic religious texts that refer to the inviolability of mosques and all religious buildings belonging to all the divine religions in times of war, stipulate that they should be neutralised if they are fully vacant," he said.
Violating international conventions
Places of worship are part of the cultural property of nations and peoples, said Wael al-Sharimi, professor of international criminal law at Cairo University.
As such, they are protected by international laws defined by the Geneva Conventions (1949) and the Hague Conventions (1907), he told Diyaruna.
These conventions call for sparing civilians and religious cultural property from the ravages of war, he said.
International conventions stipulate that religious buildings cannot be targeted unless they are used for military purposes, al-Sharimi said.
"In the case of ISIS, the situation is very clear, as it targeted places of worship and turned them from sacred religious structures to headquarters for planning terrorist attacks, hideouts or storing weapons," he said.
On February 11th, the international coalition announced it had launched a precision strike in support of the SDF against an ISIS command and control facility, formerly used as a mosque in Baghouz al-Fawqani in Syria.
ISIS used the former mosque to direct attacks and employ vehicle-borne improvised explosive devices against coalition forces, a coalition statement said.
Otherwise protected under the Geneva Convention, "this mosque lost its protected status when ISIS deliberately chose to use it as a command and control centre", said UK Maj. Gen. Christopher Ghika.
ISIS propaganda effort failed
"ISIS elements have always holed up in mosques, and did so repeatedly in Syria and Iraq," Syrian lawyer Bashir al-Bassam told Al-Mashareq.
In Iraq, ISIS seized control of Mosul's historic al-Nuri Mosque, the pulpit of which Abu Bakr al-Baghdadi co-opted as a platform from which to declare his own leadership and announce his group's territorial ambitions.
In June 2017, as it came under threat from liberating forces, ISIS blew up the mosque and its distinctive 12th century leaning minaret.
In Syria, the group co-opted the Great Mosque of al-Raqa and other mosques in the city, and did the same in Deir Ezzor, according to the testimony of many civilians who fled the region, he said.
"ISIS elements are trying to spread lies about these mosques by saying they are vacant and being deliberately targeted by international coalition forces," he said.
Media and intelligence reports have confirmed the falsehood of these allegations, he said, in addition to the testimony of civilians who were in the areas that were under the group's control.
"ISIS's media machine, especially via social media, is trying to incite against the international coalition on the issue of mosques," al-Bassam said.
But the group's propaganda rings hollow in light of the exposure of ISIS's true actions that harm Islam, which include "its converting of mosques to military command centres", he said.