Joint exercises between and among the military forces of Gulf Co-operation Council (GCC) member states are of great importance in terms of preparing them to respond to common threats, security and military experts said.
Exercises conducted with US forces also are of paramount importance from a military, tactical and strategic standpoint, they said, as they enable the armies of the region to keep abreast of the latest military tactics.
"Joint military exercises by GCC countries are of great importance to maintaining the necessary readiness of the region's armies," Saudi military expert and retired officer Maj. Gen. Mansour al-Shehri told Al-Mashareq.
These exercises "allow for training on military tactics to be employed readily and seamlessly when necessary", he said.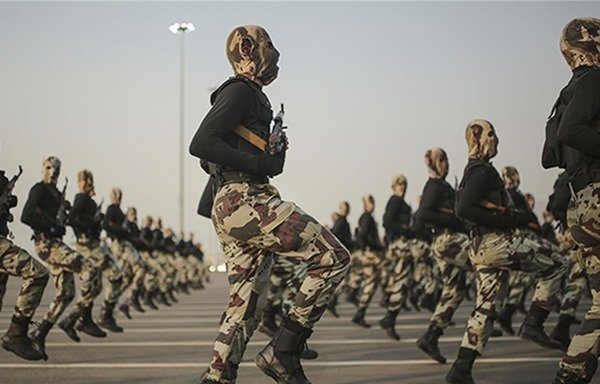 Additionally, he said, the interaction between the participating troops facilitates communication between their respective countries.
The exercises include drills with live ammunition and new weapons, he said, as well as practical training and theoretical lectures.
They involve all branches of the armed forces -- land, air and sea -- he said, "and in some cases, all those forces are given mixed accommodations to bring them closer together".
"These exercises open up communication between all ranks on both sides, from the lowest rank to the highest," he added.
Exchange of experiences
GCC states are in constant communication on military affairs through visits, conferences, and the exchange of experts and military advisers, al-Shehri said.
The joint relationship with their common ally, the US, is of key importance, he said, noting that the US has been helping GCC states develop and modernise their armies so they remain prepared to respond to regional threats.
These threats largely stem from Iran's Islamic Revolutionary Guard Corps (IRGC) and its affiliated militias, various terror groups including al-Qaeda and the "Islamic State of Iraq and Syria" (ISIS), and drug smuggling networks.
"The special training counter-terrorism teams are receiving is the primary reason they are ready to ward off any threat that the GCC may face from within their countries or from outside," said Saudi police officer Lt. Col. Jamal al-Nukhaifi.
These exercises allowed the Saudi Special Forces to thwart plots hatched by the IRGC in the eastern regions of Saudi Arabia, he told Al-Mashareq.
"Special armament and prior training played a major role in crushing the subversive groups planted by the IRGC, with minimal losses," he said.
Al-Nukhaifi, along with a large number of Saudi officers, said he had received training from US officers and experts who "transferred to us all available and new training techniques and military tactics".
The officers also received training on new combat technology, he said.
Responding to common threats
"GCC states have a joint military mechanism," Qatari military expert Riyad al-Ali told Al-Mashareq.
This includes individual and collective alliances with some major Western countries, including the US.
Bilateral military exercises between the US and a GCC state, as well as joint exercises involving more than one country, play a fundamental role in the maintenance of the security of the region and in warding off any threat, he said.
The US conducts trainings with GCC states without exception, and with no regard to internal politics "because confronting threats is a top priority", he said.
Joint air defence exercises are currently taking place between US and Qatari forces and are set to conclude on February 25th.
In January, the Royal Army of Oman held with the US military a three-week exercise -- dubbed "Inferno Creek 19" -- near the coastal town of Rabkoot in Southern Oman.
Other military exercises with US forces include "Iron Union 9", a joint drill between the US Army and the UAE's al-Dhafra Brigade which began last December 17th and continued for three days in the UAE's al-Hamra region.
The military rapprochement between the soldiers of regional armies will "help keep communication channels open despite all the political tensions", al-Ali said.
Training conducted with the US includes learning about new military tactics and training on the use of new weapons, in addition to the exchange of expertise on co-operation, he said.
Additionally, "the US has considerable experience in managing joint operations rooms in conflict zones", he said, pointing to the international coalition's Counter-terrorism Operations Room.
This has achieved excellent results on the ground in the fight against ISIS, he said.