Jamil Yousef's family of six is among the poorest in Lebanon.
"I am destitute," said Yousef, who occupies cramped quarters in the densely populated suburb of Nabaa in the Bourj Hammoud municipality, east of Beirut.
"I barely make 10,000 pounds ($6.63) a day from collecting scrap, and this does not help me feed my children or send them to school."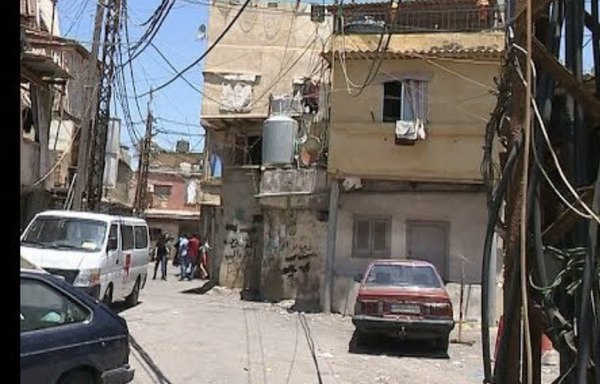 "I have five school-age children who do not attend school," he told Al-Mashareq, adding that he can barely afford to feed them.
His neighbours in the poverty-stricken area face the same problems.
There are many families like Yousef's in Lebanon, where the poverty rate has surpassed 30%, according to the Ministry of Social Affairs.
The number of poor families now totals about 41,000 -- or around 229,000 people -- 8 to 12% of whom are classified as the most vulnerable.
Most abject poverty is concentrated in the country's north and in the Bekaa Valley, Ministry of Social Affairs director general Judge Abdullah Ahmad said.
"Unfortunately, this figure is expected to rise based on the economic indicators, which are not encouraging," he told Al-Mashareq.
"We are talking about multidimensional poverty, which factors in poverty as well as poor health, poor education and poor infrastructure services," he added.
"The Ministry of Social Affairs is implementing a social protection strategy for all Lebanese families, not just poor ones," Ahmad said.
"We have 238 development services centres throughout Lebanon providing care to citizens, including 114 centres catering to poor families."
Services include covering public school registration fees and a percentage of hospital bills, he said, with some even receiving free primary health care.
Helping poor youth find employment
The 10,000 most vulnerable families are provided with food cards which are valid for up to five family members, Ahmad said. If there are more than five people, the remaining family members are allocated $27 each.
"To better implement the social safety net, the ministry began visiting families to register new births and [issue] the necessary documentation," Ahmad said.
The ministry also has started implementing "Graduation", a pilot employment project aimed at assisting the youth of impoverished families, he said.
As part of this project, it has begun conducting a census in the country's north, Akkar, the Bekaa Valley and Baalbek-Hermel to identify labour needs and investments that could potentially provide employment.
In its pilot phase, Ahmad said, the project aims to lift 670 families out of abject poverty, by providing skill-based training for various industries, based on the needs of each province.
After completing the course, graduates will be provided between $3,000 and $7,000, to help them start a productive, income-generating enterprise.
Ahmad said the Ministry of Social Affairs covers primary health care, hospitalisation, and school tuition with funds from the budget reserves and from the World Bank.
The food card programme, meanwhile, is financed primarily with German funds with contribution from the European Union.
Rising poverty in remote areas
"One-third of the Lebanese are poor," said development expert Adeeb Nehme, noting that "5% of them are very poor and are scattered across various regions".
The poverty rate in Beirut and the greater part of Mount Lebanon is down to 15%, he said, while the rate is more than 60% in outlying areas, particularly Akkar and Dinniyeh in the north, Baalbek-Hermel in the Bekaa, Marjayoun and Hasbaya in the south, and inside cities such as Tripoli.
Lebanon "needs a national strategy for social development, and a policy of fighting poverty that is not separate from general social policies", he told Al-Mashareq.
Fighting poverty "also requires balanced development of impoverished areas and local development plans based on the needs of each region".